You won't be seeing a next-gen Subaru WRX or STI hatchback anytime soon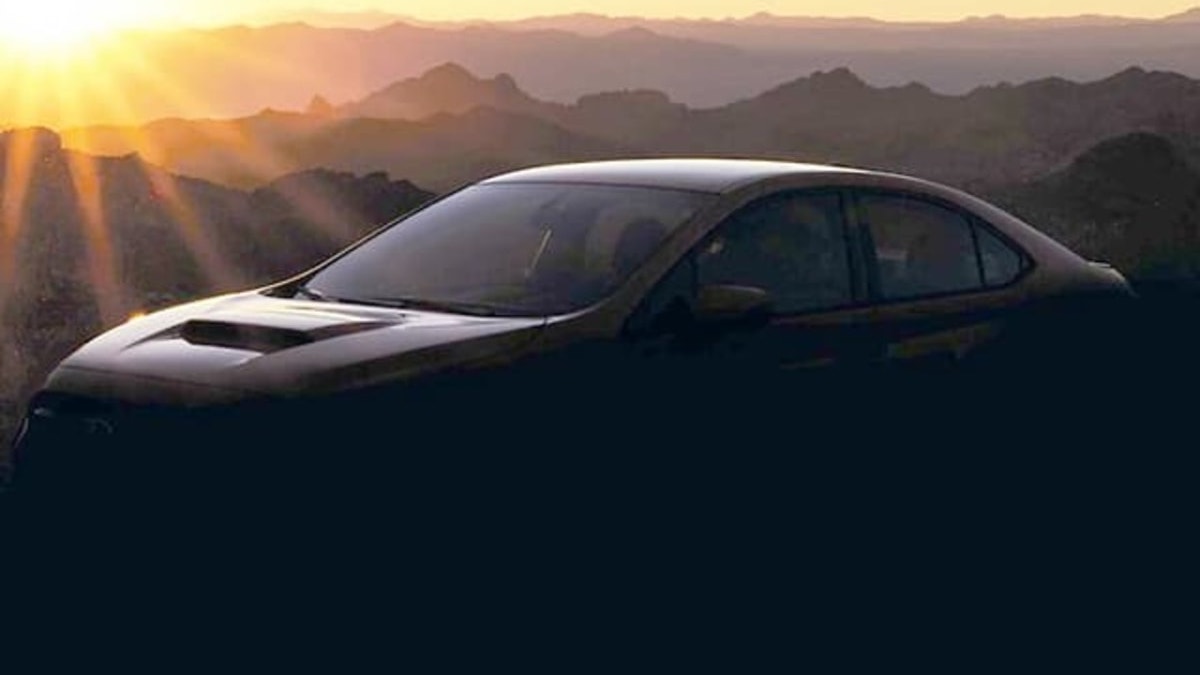 Subaru of America just teased a new image (improved image above) of the all-new 2022 WRX sports car, and we now know it will be sedan rather than hatchback body style. Performance enthusiasts have asked Subaru Corporation to bring the WRX and STI hatch back since the automaker discontinued them in 2015.
But it's not going to happen anytime soon because the Subaru picture and spy footage is from a sedan performance car. It's no surprise as Subaru Corporation is slow to make significant exterior changes to all of the models in their all-wheel drive range.
Photo credits: KDesign AG (Kleber Silva)
Check out the Forester, Outback, and Crosstrek, and the changes to the exterior design are minimal. Subaru has had success with this formula, and they're not going to change it now. They will provide performance fans with more power and new engines for the next generation of the 2022 WRX, which will be introduced this year and the STI next year.
The new generation WRX STI would benefit from a hatch body to compete with the Honda Civic Type R and the new 2022 Volkswagen Golf R with hot hatches. It has its place in the performance car range and offers improved usability and loading capacity. Subaru hasn't said if they'll be bringing the 5-door hatch back, but we bet they won't be doing it anytime soon.

Subaru VIZIV performance concept
Subaru is not going too crazy with the new design of the performance car. Check out the next generation Levorg sports car to get an idea of ​​what the 2022 WRX and STI will look like when it arrives.
WRX and STI get a new boxer turbo engine
Subaru Corporation will drop the EJ25 2.5 liter turbo boxer engine in the new STI. Subaru hasn't confirmed anything yet, but sources close to the Japanese automaker say they are likely to use the new FA24 2.4-liter turbocharged engine in the next-generation WRX and STI. The new direct injection will represent an improvement and could produce around 386 hp in the brand new STI.
The teaser released this week shows that Subaru won't be bringing back the hatchback body style anytime soon. Look for Subaru of America to fully discover the 2022 WRX sedan sometime in late summer or early fall 2021. Stay tuned.
You might like it too: Report – A used Subaru Crosstrek and WRX STI now cost more than a new model
Denis Flierl has worked in the automotive industry in an advisory capacity for over 30 years with all major car brands. He is an accredited member of the Rocky Mountain Automotive Press. Check out the Subaru report which covers all the models from the Japanese automaker. Check out the Subaru Torque News page for more stories. Follow Denis on Facebook, Twitter, and Instagram.
Subaru Report – We'll cover you! Check back tomorrow for more unique, informative SUBARU news, reviews and previews you can trust.
Leave your comments below, share the article with friends and tweet it to your followers!
Photo credit: Subaru USA