Will the EU's petrol and diesel ban force the adoption of electric vehicles in Australia? Electric cars from VW, Mercedes, BMW and more – CarsGuide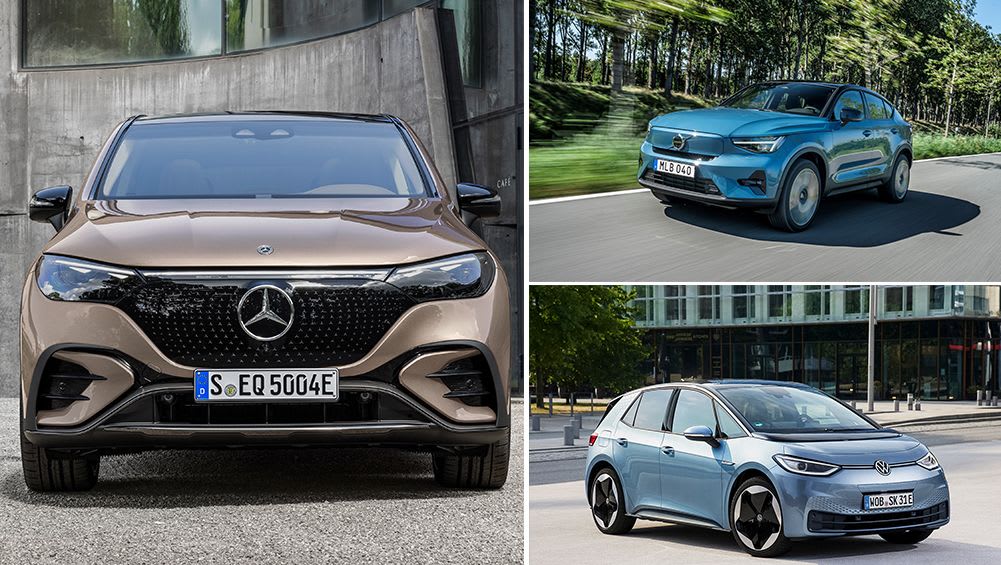 The demise of petrol- and diesel-powered vehicles has come a step closer after the European Union confirmed last week that all new cars and vans registered in the eurozone must be zero-emissions by 2035.
It marks a formal boundary for the transition from internal combustion engine (ICE) vehicles to electric vehicles in Europe, but what impact will it have on the Australian market?
According to the European Commission's "Fit for 55" proposal, the new CO2 standards require average emissions from new cars to be reduced by 55 percent by 2030 and from new vans by 50 percent by 2030.
Read more about electric cars
But although it essentially amounts to a ban on internal combustion engines, the agreement stipulates that the Commission will present a proposal to allow vehicles using zero-carbon fuels after 2035 "in accordance with EU law".
This opens the door to the future use of e-fuels or synthetic fuels in vehicles with internal combustion engines. Manufacturers such as Porsche have expressed an interest in using e-fuels.
As part of the deal, small-series manufacturers that produce between 1,000 and 10,000 vehicles a year have until the end of 2035 to switch to zero-emission drive technology.
That means exotic brands like Lamborghini, Aston Martin and Rolls-Royce have a little longer to adjust.
Niche manufacturers like Pagani, Koenigsegg, Rimac, Caterham and others will have extra time, but Europe's biggest manufacturers now have a timeline to work towards to complete their transition to zero-emission mobility.
While this may seem like a problem for European buyers over the next decade, there is no doubt that it will impact Australian industry.
While the majority of vehicles sold in Australia come from Asian countries such as Japan, Thailand, South Korea and, increasingly, China, European-built vehicles still make up about 10 percent of total sales in 2022, according to VFACTS.
So does the EU plan mean Australians will be forced to switch to battery electric vehicles sooner?
electric vehicles in markets where conditions permit."/> Mercedes-Benz will only sell electric vehicles in markets where conditions permit.
A number of European manufacturers have already announced plans to transition to battery electric propulsion – with some advancements in hydrogen technology.
However, this EU deal is likely to put pressure on a number of manufacturers to speed up the transition.
But for now, this is where the big European automakers are in terms of electric vehicles, which will then impact which models they sell in Australia.
Audi will not launch new electric vehicles until 2026, while sister brand Volkswagen aims to make half of its global vehicle sales EVs by 2030.
BMW has the same goal as VW, as does Mercedes-Benz, although the latter has stated that it would only sell electric vehicles in markets where conditions allow, meaning it could still sell ICE cars in markets who lack the necessary electric vehicle infrastructure.
Volvo has targeted 2030 as the date for a full EV shift worldwide.
French brand Renault will be fully electric in Europe by 2030, while European brands under the massive Stellantis umbrella – Fiat, Peugeot, Opel and more – will also be fully electric in 2030.
In fact, the Italian brand Alfa Romeo will be a leading electric vehicle in the Stellantis group, with an all-electric range by 2027.
Chinese-owned Swedish brand Volvo has also targeted 2030 as the date for a full EV switchover worldwide, but as CarsGuide As reported this week, the company's Australian arm is now nominating 2026 as the year it will be a pure electric vehicle brand Down Under.
This accelerated shift isn't particularly surprising given that Volvo's sister brand, Polestar, is already an all-electric brand.
While the UK is no longer part of the EU, British manufacturer Jaguar will be fully EV by 2025 and Land Rover will begin its assault with six EVs by 2025.
The umbrella organization for Australia's car importers, the Federal Chamber of Automotive Industries (FCAI), says it will work with the government on ways to reduce fleet emissions.
"The FCAI is currently conducting a review of its voluntary emissions standard in consultation with our members. This review was planned when the program was first introduced in 2020," said FCAI Public Affairs Manager Doug Wyllie CarsGuide.
"We look forward to continuing to provide practical insights to Australian governments on how to reduce emissions from light-duty vehicles. These include the important considerations of model availability and price in the global automotive market."