Why small cars like the Kia Cerato, Hyundai i30, Volkswagen Golf and others have a future – and its electric cars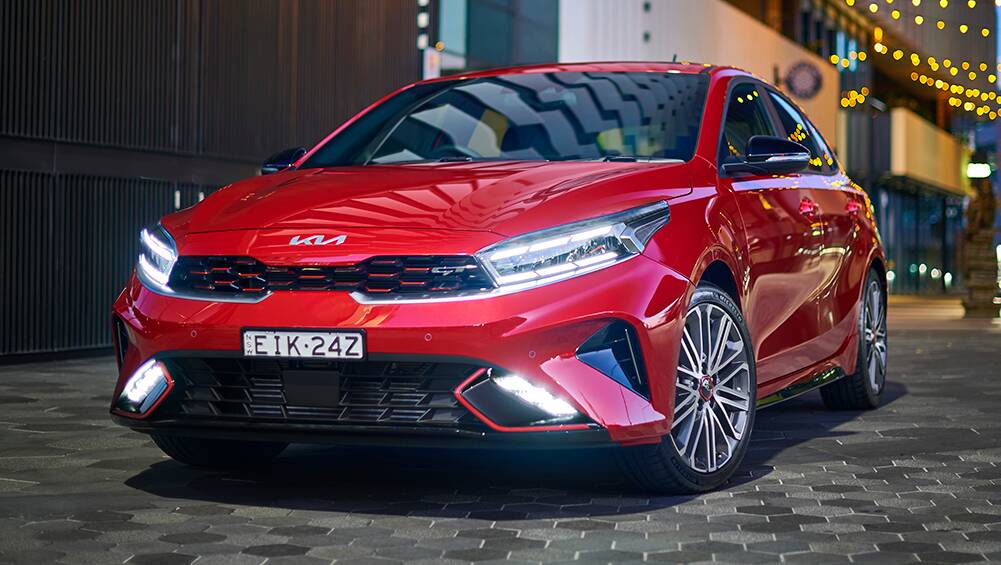 It's not news that small car sales are falling. Australians have been buying fewer and fewer hatchbacks and small sedans for more than five years.
But that doesn't mean the biggest names in the market are going to give up. Instead, the small car market is likely to look very different by the end of the decade.
In 2015, the Australians bought more than 250,000 small cars, in 2020 it was just over 164,000. The obvious reason for this decline is the increasingly common compact SUV, with more and more brands offering more and more alternatives that still have a small footprint but have a better view of the road.
Read more about small cars
Which has raised questions for many brands about the future of small cars as they limit options for hatchbacks. Ford has trimmed its Focus range while Mazda has tried to reposition the 3 as a premium alternative rather than chasing volume.
That left those who stuck with affordable small cars to take advantage of the benefits.
No brand has illustrated this better than Kia, whose Cerato rose to the third best-selling small car in 2020 with a 16.4 percent share of the small car market, compared to just 4.7 percent in 2015.
Although Cerato's market share more than tripled, total sales did not even double due to the overall decline in small car sales. Which only leads to more questions about the long-term profitability of small cars for big brands like Cerato, Hyundai i30, Toyota Corolla and Volkswagen Golf.
Despite the steady decline in sales, small cars seem to have a strong future. Kia Australia Chief Operating Officer Damien Meredith recently confirmed that the Cerato will receive a new generation model this decade.
Crucially, however, this new model will almost certainly offer both all-electric and hybrid powertrains to meet changing market demands.
Given the common groundwork between Cerato and i30, it seems likely that the second-best-selling subcompact will remain for the foreseeable future.
Mr. Meredith agreed AutosGuide He believes the subcompact market will split roughly 60:40 between electric vehicles and other powertrains by 2030 as consumer tastes and government regulations influence the types of vehicles we buy.
One of the most important factors in this transition will be the introduction of the Euro 7 emissions standard in 2026. It is likely to drive European automakers towards electrified powertrains, with hybrids likely to replace international internal combustion engines.
The news of the Cerato / i30 future comes at the same time as Volkswagen Australia announced that the future of the Golf beyond the newly introduced eighth generation model is uncertain thanks to the new ID.3 electric hatchback that is capable of is to replace him.
Jeff Shafer, Product and Service Manager for Volkswagen Australia, said AutosGuide Recently: "One can assume that [Golf] will go through its entire life cycle including an update, but beyond that it is difficult to say. It is true that the Golf has a high brand value and I would say it will probably persist beyond this generation, if not in Europe, then worldwide. "
This is in large part due to the ID.3's current success in Europe, with the Golf-sized electric vehicle selling well. It remains to be seen whether two similar small cars can coexist in the long term, especially if the Golf is likely to adopt more hybrid drives and expand its e-Golf options. Given the slower adoption of electric vehicles in Australia, it is very likely that the Golf nameplate, as Mr Shafer suggests, could survive longer outside Europe.
What Meredith says is likely is that small car sales will continue to decline over the next five years, but should remain strong enough for big brands to continue to offer hatchbacks and compact sedans for the next decade.