What you don't know could ruin your business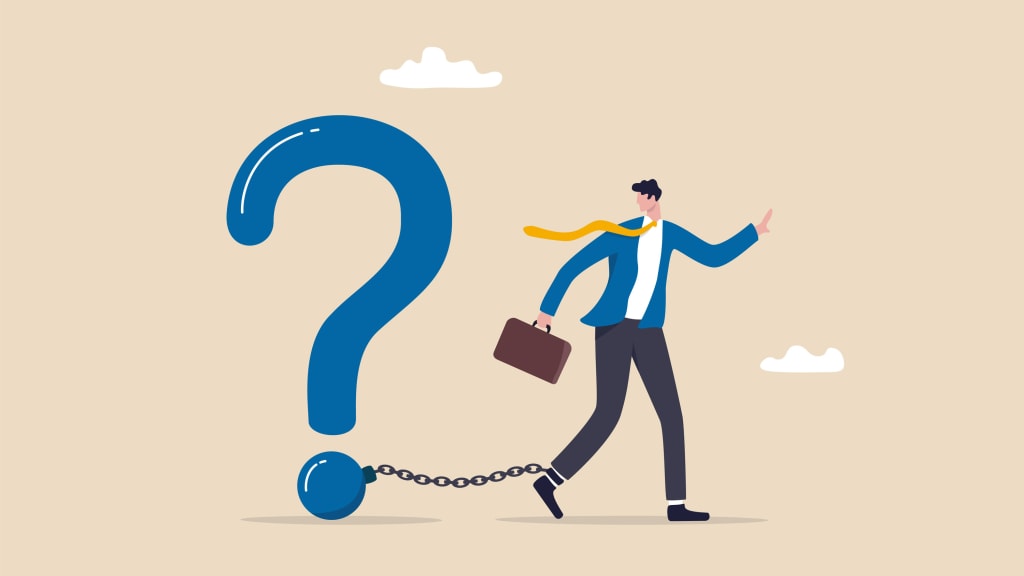 "We never saw it coming." That could be the epitaph of many companies that have gone down in history: Studebaker, Sears, Shearson Lehman, AltaVista. But why couldn't they see the dangers lurking in the not too distant future? And it's not just corporations that are caught unawares, but governments, NGOs and non-profit organizations alike. Think of the legions unprepared for Covid-19 or the Russian invasion of Ukraine and the resulting supply chain crises, inflation and further disruption of the world order.
Organizations benefit disproportionately if they recognize impending threats or embryonic opportunities earlier than their competitors. However, this requires management teams that orchestrate alertness at all levels of the company. Many management consultants rightly emphasize the growing need for agility, mindfulness, resilience and vigilance. However, only a few are concerned with how this can be achieved in practice – although that is where the rubber hits the road. I was recently interviewed about the concept of vigilance – what is it and how is it implemented – and here are some of the questions and answers that resulted.
Q1: All organizations get surprised sometimes. What are some of the biggest internal and external surprises you've experienced? External surprises related to digital disruption have stumbled Kodak, Nokia, Blackberry and many other IT companies. Likewise, many executives were unprepared for the severe supply disruptions that followed the Covid-19 outbreak in 2020. Facebook is another example of unpreparedness, as nefarious actors abused its platform, followed by media and PR storms.
Remarkable internal Front-page surprises occurred at Theranos, Volkswagen, and Wells Fargo — with layers of fraud discovered far too late. We've also seen notorious cases of high-profile CEOs abusing their power for years, like Harvey Weinstein at Miramax and Roger Ailes at Fox News, further fueling the "Me Too" movement. Keep in mind that the leadership skills needed to avoid internal surprises like security breaches can be vastly different than those needed to spot external surprises like regulatory changes.
It is also useful to distinguish between threats and opportunities, as these also involve different competencies. Executives who are good at recognizing the promises of new distribution channels, emerging technologies, or ecosystem improvements will not necessarily excel at dealing with threats related to abuse of power, discrimination, fraud, espionage, kickbacks, cyber risk, rogue operators, or any other problem, that festers within the company.
However, there are some properties that can be generalized in most cases, e.g. B. Showing curiosity, an open mind, listening to weak signals, and courage when it comes to potentially unwanted messages.
Q2: It seems that some people in the organization were usually aware of any surprise given. But the leaders didn't know who knew, and those people didn't usually realize that the leaders needed to know. Why is leadership sometimes experienced last?
The basic problem here is "distributed intelligence", where one part of the system does not know what another side knows, which is why systematic "knowledge management" is so important. But then organizations could run into the problem of information overload, as Nobel Prize-winning economist and political scientist Hebert Simon noted when he said that "an abundance of information leads to a lack of attention".
There's also the problem that bad news doesn't always spread well — especially to the upside. Who in Russia's top echelons will tell President Vladimir Putin beforehand that his military strategy is deeply flawed, or that his sense of history is crooked and self-serving? I don't, comrade.
Great leaders are able to uncover weak signals, such as rumors of an imminent merger or new legislation gaining momentum. Weak signals can easily be overlooked or dismissed as white noise. In order to interpret them correctly, more points usually need to be found and connected. Because of this, vigilant leaders must also use informal channels, from talking to water coolers to what people in vines talk about outside of the company. There are also more controversial methods of doing this, such as codifying all electronic communications (anonymized for privacy where necessary) and using AI-based text analysis to look for subtle shifts in organizational attention and sentiment.
The paradoxical end result here is that every big thing that surprises an organization typically has multiple precursors; There are almost always weak signals and sometimes people in the know. Surprises rarely come out of the blue, although early warning signs typically first appear on the fringes of the organization. Because of this, executives need to scan the periphery and look for faint movements around corners.
Q3: Some firms are clearly better than their peers at interpreting faint signals of impending threats and latent opportunities. What are some of the factors that characterize these vigilant organizations?
The problem is not just seeing sooner, but also being able to act more quickly on that information while keeping your options open. Vigilant organizations must be self-learning enterprises, building a collective vigilance capability and mindset fueled by curiosity, openness, and interest in diverse contributions. It also requires a cultural willingness to challenge superficial assumptions and outdated conventional wisdom. Vigilant leadership teams invest in tools and training so managers can act faster when the time is right. Leaders who don't encourage such vigilance are usually too late to understand early warning signals and are often forced to react hastily. Until then, they lose valuable room for maneuver and run the risk of choosing between worse options.
Our own research has unearthed the following drivers as the most important for organizational vigilance:
· Leadership commitment to vigilancedemonstrated by an openness to weak signals from various sources, while at the same time encouraging others in the organization to explore issues outside their immediate domain and think outside the box.
· Investing in foresightare often created through centralized scanning units and the use of strategic dashboards to monitor plausible future scenarios.
· strategy finding processesmust be flexible and agile by adopting "outside-in" thinking and "future-back" analysis. Outside-in thinking starts with understanding how the outside world is changing rather than focusing on the current plan. Future-back thinking asks what it takes to win in the long run and how to plant enough necessary seeds in advance.
· coordination and accountabilitywhen interpreting weak signals is also crucial, supported by an organizational norm of easy information sharing across silos. That last rider is what the other three riders need to be successful.
Q4: Do vigilant organizations actually outperform their rivals?
A longitudinal study of 85 European multinationals in 2008 by Rohrbeck and Kum assessed each individual's "future readiness" through a detailed organizational survey. The researchers then waited seven years to assess each company's growth in market capitalization and earnings. For the 36 percent of companies rated as highly vigilant in 2008, the average stock gain in 2015 was 75 percent – nearly double the stock gains of the more vulnerable companies. These vigilant firms were also 33 percent more profitable than the others in 2015. There is further corroborating evidence from other outcomes-based field research that building vigilance, with the right investments and tools, does pay off. F5: How do vigilant companies actually outperform their competitors in practice?
It It is critical that leaders are committed to fostering a culture where weak signals are identified early, shared quickly, and responded to in a timely manner. To understand this culturally, we examined Mastercard's remarkable transformation under CEO Ajay Banga. First, he encouraged over-comfortable managers to take considered risks and develop the courage to make decisions with imperfect information. Second, he fomented constructive paranoia to avoid being caught off guard by rivals. Third, he stressed the need to develop a more global perspective that goes well beyond current borders. To transform Mastercard's culture, he nurtured outsiders, forged new partnerships, explored underserved segments (e.g., people who prefer cash to credit cards), and invested in better understanding the next generation of consumers (particularly youth and children) .
It worked and significantly upped Mastercard's game over its main competitor, Visa. Vigilant leaders are change agents, empowering managers and teams to become the eyes and ears of the organization. They also train people in the gentle art of reimagine their business, from products and services to customers and partners, in search of mutual gains. And finally, they empower these teams to pursue new possibilities beyond the confines of traditional processes, routines and mindsets. In a word, they excel renew their organization so that they are prepared for additional turbulence.