Volkswagen ID. California: Electric Camper Van Version of the ID. Buzz confirmed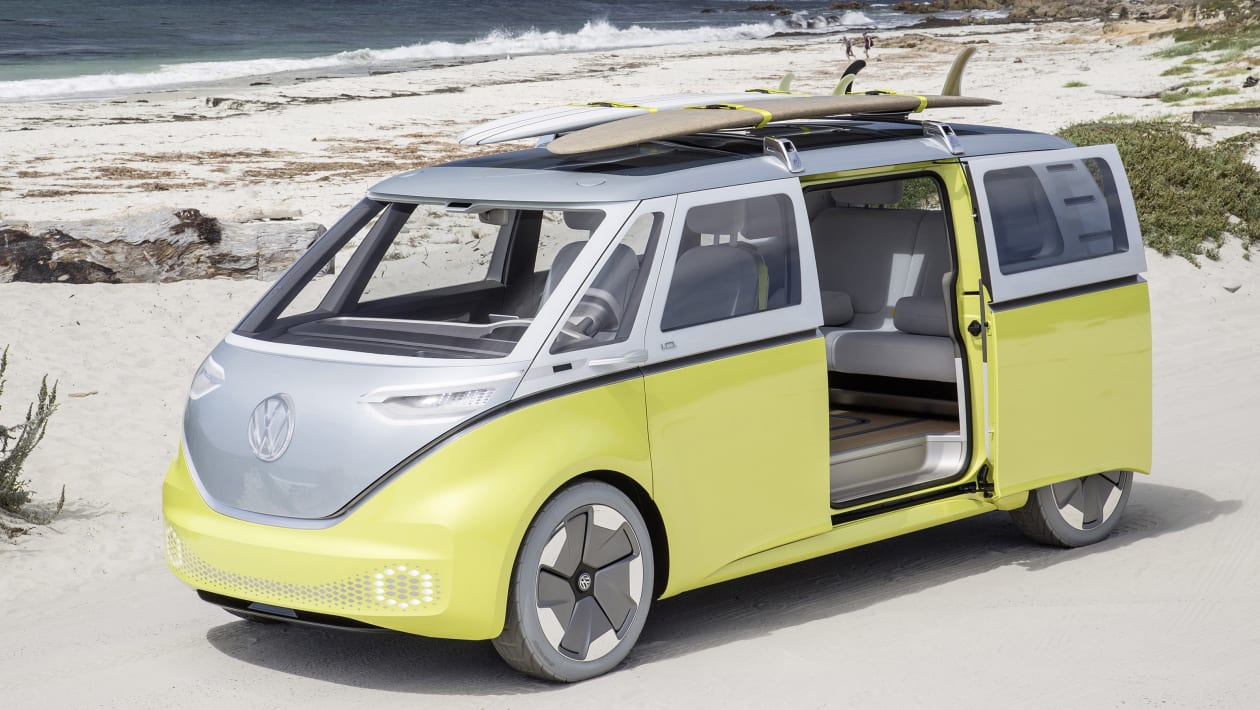 Volkswagen is developing an ID. California electric motorhome that serves as the zero-emission equivalent to its existing, hugely popular Caddy California, California, and Grand California camper models.
Just as the Californias with combustion engines are based on the Caddy, Transporter and Crafter commercial vehicles from Volkswagen, the ID. California becomes a variant of the ID. Buzz, to be launched in 2022 as both a minibus and a van. Pictured above is the concept version of the minibus.
The news came as part of an announcement about the future of the Volkswagen plant in Hanover in Germany, which is currently producing the Transporter 6.1 and the minibus and will also build the new Multivan hybrid passenger transporter in addition to the passenger and freight versions of the Buzz. The ID. California is supposed to plunge into the fray "in the second half of the decade" – in other words, in 2025 at the earliest, before it goes on the streets.
We can assume that it will share a large part of the ID. Buzz's propulsion technology, though nothing has been confirmed yet, allows for battery sizes up to 111 kWh, ranges of well over 300 miles, 135 kW of fast charging, and a choice of single or more powerful dual motor setups with nearly 300 hp.
Commenting on the announcements, the Chairman of the Board of Management of Volkswagen Commercial Vehicles (VWCV) Dr. Carsten Intra: "Today's decisions confirm our future course: We are developing Hanover into a multi-brand and high-tech location and at the same time strengthening our own commercial vehicle model range and investing in the sustainable expansion of our successful Californian model series."
No mainstream manufacturer in the UK currently offers an electric camper, although there are specialist companies that do camper conversions on people carrier models such as the Nissan e-NV200 Combi. In addition, LEVC's VN5 range extender hybrid van is available as an e-camper, while Renault has presented its upcoming e-Trafic electric van in the form of a sophisticated camper concept and Nissan has presented a "winter camper" based on the e-camper -Concept presented. NV200 Combi in January 2021.