Volkswagen has already sold out electric cars in key markets this year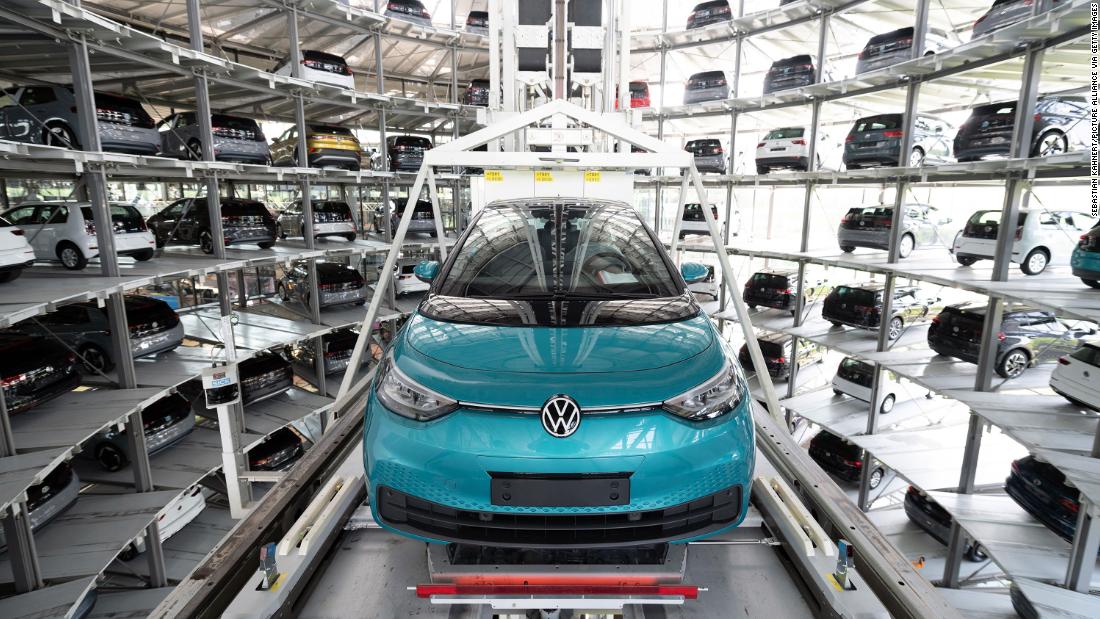 "We're not sold out because we can't build cars … we're really sold out on electric cars because demand is higher than expected," CEO Herbert Diess told the Financial Times at its automotive conference on Monday.
Last week, the company, which owns multiple brands including Porsche and Audi, announced that was the case a Backlog of 300,000 EV orders in Western Europe alone.
Customers placing orders now in some markets can expect to receive their cars next year, a company spokesman confirmed to CNN Business.
The Volkswagen Group sold more than 99,000 electric vehicles worldwide in the first quarter, 65% more than in the same period last year. The most popular cars included the ID.3 and ID.4 models and the Audi e-tron.
Supply bottlenecks dissolve
But Diess said the company, which has several parts suppliers in Ukraine, still managed to secure about 90% of its supply volume from those plants.
"I am optimistic that even in these really difficult circumstances with Covid in China, the war in Ukraine and still some semiconductor restrictions, 2022 could be a good year for us and the rest of the industry," said Diess.
— Laura He contributed to the coverage.