Volkswagen builds advanced tech chassis, steering system for the mobility of the future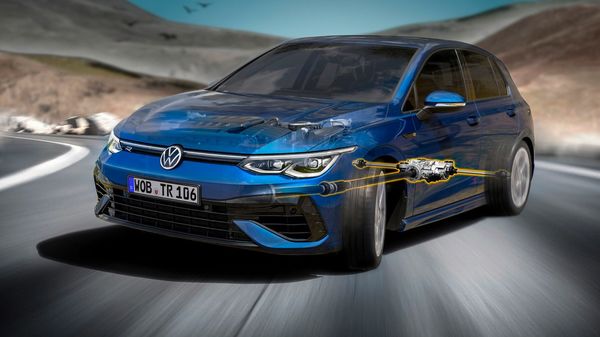 Volkswagen is on the way to developing chassis that will determine the mobility of the future. As part of its "Accelerate" strategy, which focuses on developing more advanced, software-oriented driving, the automaker is in the process of developing the next generation of controlled chassis and steering systems.
Similar cars
Volkswagen Tiguan Allspace
1984 cc | petrol | automatic (double clutch)
Episode 33.13 Lakhs*Further
Volkswagen Taigun
999 cc | gasoline | manual
10:49 lakhs*Further
Volkswagen Vento
999 cc | gasoline | manual
₹ 10 lakhs*Further
Volkswagen Polo
999 cc | gasoline | manual
5.83 lakhs*Further
Volkswagen T-roc
1498 cc | petrol | automatic (double clutch)
₹ 21.35 lakhs*Further
This new chassis and steering system prepares the company for a more automated driving future.
The chassis is the mainframe of a vehicle, and its technological advancement is the right step for a future geared towards electrified autonomous mobility. Karsten Schebsdat, Head of Driving Dynamics and Chassis Control Systems at Volkswagen, emphasized that this development is very important with regard to highly automated driving and that the company wants to ensure that the occupants of the car feel comfortable in every situation. "The pitching and rolling movements of the body are significantly minimized and the driving dynamics are optimized because the car reacts faster to steering movements and is more precise to drive," he explains.
(Also | Watch: Volkswagen shows autonomous ambulance based on ID Buzz)
Volkswagen also announced that the development of the new steering system is also progressing at the desired pace. He conveyed that this new steering will also be useful for driver assistance systems such as Lane Assist and Travel Assist when the components are ready for series production. Schebsdat said that software will continue to be important for steering in the future: "It gives us a lot more options to influence steering behavior, which can later be implemented for all platforms in a model-specific manner."
(Read also | Volkswagen teases new polo track. Is it coming to India?)
Volkswagen is not only aggressively pursuing its electrification goals, it is also taking the development of the autonomous driving system seriously. At the ITS World Congress in Hamburg, the company announced its plans to introduce a self-driving ambulance. It also announced a few months ago that its all-electric ID. Buzz's autonomous vehicle is on its way to a public road test.