Volkswagen Autonomous Ambulance being tested for market launch in 2025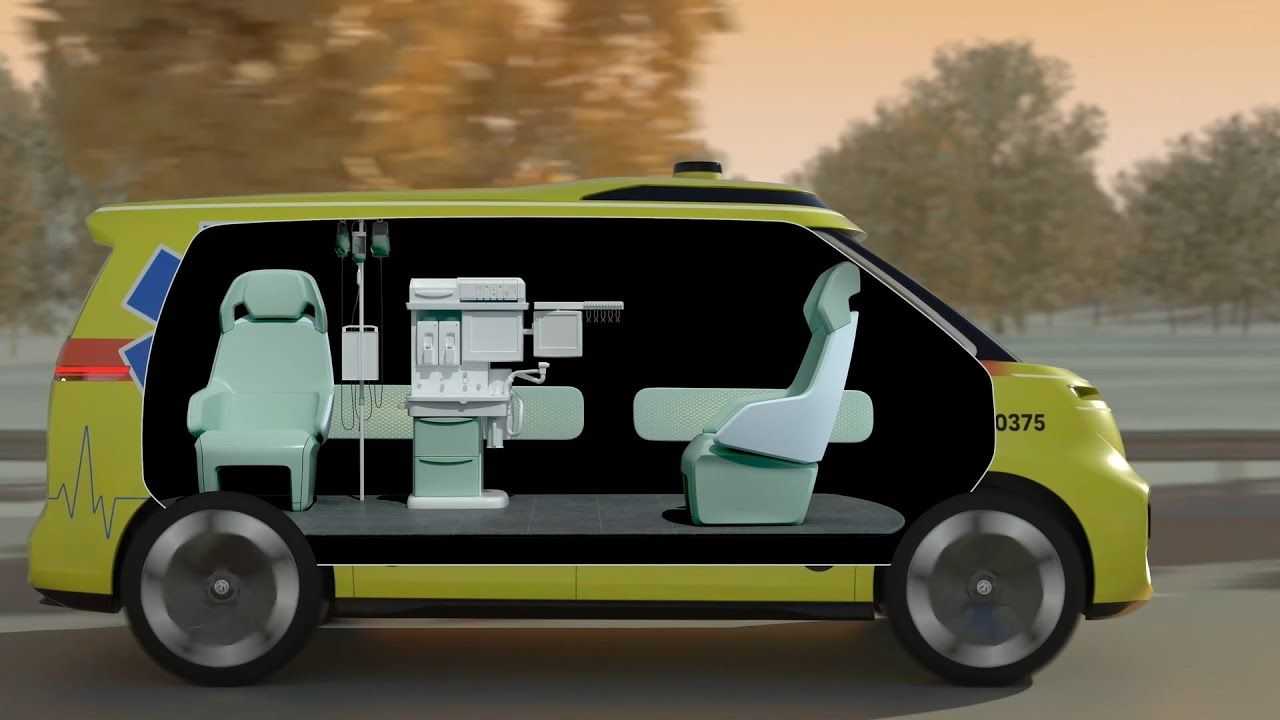 Volkswagen has been working on autonomous vehicles for some time. It involves working on self-driving buses to outperform Tesla. Volkswagen is testing ID Buzz, a fully electric minibus from VW that is scheduled to hit the market by 2022. A similar concept is the self-driving ambulance without a driver's seat. It's about the size of a microbus.
This has been revealed several times on YouTube, and the company recently released a video this week. It shows the autonomous ambulance without a driver's seat. The ID Buzz from Volkswagen made its debut at the ITS World Congress in Hamburg. The front seat of the vehicle is arranged so that the seated person faces backwards.
Technical information was not available through the video. Regardless of this, the idea is interesting and raises the question of how the company intends to implement it. According to the information, the production model should be ready by 2022 and the vehicle will be on the market by 2023. That is not far from the current date.
Tesla plans to roll out its FSD functions in Germany. However, its full self-driving functions are instructed by the local authorities to call it "driver assistance". Bringing a self-driving system to market has proven to be a challenge for many companies. Especially since regulators need to be careful about people's safety.
Other uses
Details on the degree of autonomy and details such as the speed of the vehicle and precautionary measures in the event of a fault must be known. However, the other things revealed in the video are a mobile office, a delivery truck, and a robotic taxi. Automakers are going beyond autonomous cars and bringing in other applications that could benefit from automation. The move to electric vehicles is not just limited to converting powertrains to electric vehicles.
Including performance, other features such as software, extremely versatile platforms, brand new technology, and autonomous functions are badly needed. Rivian is the first company to introduce electric pickups. Other companies are now working to compete strongly in the market.
VW Commercial Vehicles Head of Design Albert Kirzinger announced at the ITS World Congress, "As designers, we are the people who come up with these new worlds. In order to really penetrate a person's head in the future and offer them different things, analyze their needs and different applications and then define a vehicle from the basic requirements. That is what the design of the future has to do. "