Troutman Police Recover Four Stolen Vehicles Local News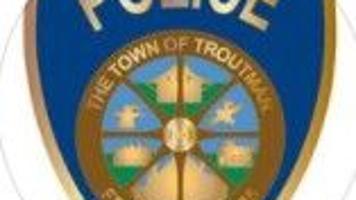 The next two vehicles recovered came on consecutive days.
Troutman officials gave the following report:
Sgt.Jamie Benge was on patrol June 6, received a flock camera alert and was continuing to patrol the South Main Street area when he spotted a 2016 Fiat 500 parked in one of the convenience stores. Benge confirmed that the Cherokee vehicle was stolen. Benge found the driver, Nathan Lee Long of Waynesville. Sharpe answered to help and spoke to the passenger, Kristyn Nicole Rapp, also from Waynesville.
Both Long and Rapp were charged with possession of a stolen motor vehicle. According to the press release, the city of Troutman said their bonds were each $ 20,000 due to the combination of their pending charges and living so far away. The replacement value of the stolen Fiat was $ 16,000.
Finally, on June 7th, Troutman officers were on patrol when the Flock Camera system warned them of a possibly stolen motor vehicle traveling south on Main Street. Officers Devin Bentley, Justin Dagenhart and Chad Trivitte found a 2013 Ford F-150 in the parking lot of a fast food restaurant.
Bentley was able to identify Dylan Addison Kennedy of Clemmons as the driver. While officers were investigating and confirming the theft of the vehicle, they also found two silver spoons and syringes, according to the press release.