These are the weirdest European production cars of any decade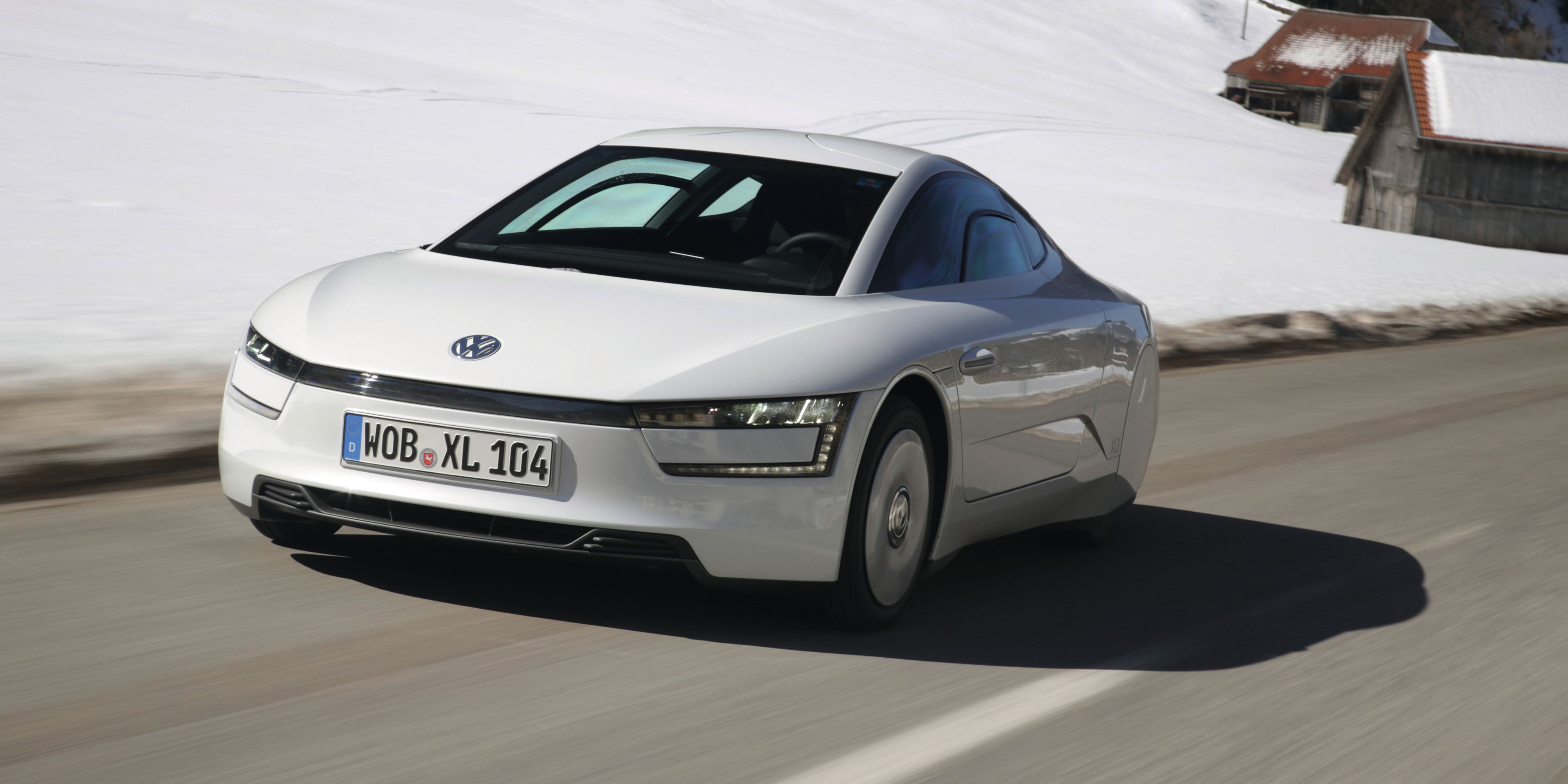 Since the invention of the automobile, an immense variety of car designs have come off the factory floor and certain nations have become synonymous with car manufacturing and engineering.
Nations like the United States and Japan produce millions of cars a year, but so do Britain and several other European countries like Germany, France and Italy.
Also see: Here are the strangest cars to ever come out of Eastern Europe
Over the past century, Europe has been responsible for some of the world's most fuel-efficient cars and some of the most practical city cars. The continent has also gifted the world with some bizarre machines that will raise the eyebrows of even the most die-hard auto historian. These are the strangest cars to come out of Europe from the 1940s onwards.
8th

1942 L'Oeuf Electric
Although it was never mass-produced, the L'Oeuf Electrique deserves the first entry on the list as it is without a doubt the most bizarre car to be made in Europe in the 1940s. Known as "the electric egg", the car's designer, Paul Azerns of France, wanted to create an electric vehicle that could serve as a city car and reduce dependence on fossil fuels, which were then in short supply due to World War II.
The car had a Plexiglas sphere that encircled the body, allowing the driver to take in the world while moving along. The car deserves an entry in the list because although it was never mass-produced, it laid the foundations for future city cars, which are one of Europe's most important automotive contributions. Its compact size and electric motor meant it was years ahead of its time.
See also: These cars were way ahead of their time
7

1956 BMW Isetta
While the L'Oeauf was ahead of its time, it is BMW Isetta followed suit and gave Europeans a compact "bubble" city car for everyday use. The car had a 4-speed manual gearbox and a tiny single-cylinder engine.
Introduced in 1956 and end of production in 1962, approximately 160,000 were made. The car had a top speed of 53 miles per hour. While the car was practical, its flat front and square body make it look like a miniature VW Beetle.
6

1964 Mini Moke
With a Jeep-like body and front, this car lasted 29 years on the market. Built by the British Motor Company, the car has a range of different four-cylinder engines and a surprisingly low curb weight. Older models weighed less than 1,000 pounds and newer models weighed less than 1,300 pounds.
Throughout its production around 50,000 units left the factory floor. The car was half jeep, half golf cart, and all weird. Also, few cars back then had such a square, boxy design.
Related: You can now own an electric version of James Bond's Mini Moke
5

1973 Reliant Robin
This car literally relied on its rear-wheel drive as it was a three-wheeled car with one wheel in front. The car was produced between 1973 and 1981 and then again from 1989 to 2001. Classified as a city carit has front to mid-engine placement to offset the heavy weight of the wheels at the rear.
Despite their efforts to even out the weight distribution, the car still struggled with sharp corners and could tip over or get stuck very easily. It ran with an inline 4 engine that reached about 40 hp. The car was to go through five generations before finally being phased out of production.
4

1980 Citroën Acadiane
First introduced in 1977, this van looked like a combination camper van and van. Originally designed as a two-seater utility vehicleit would eventually be available with a detachable rear seat.
The car was in production for 10 years between 1977 and 1987 and over 250,000 units were made and sold. The car was built on a so-called FF layout, which means it had a front engine and front-wheel drive.
3

1999 Fiat Multipla
This car might be the weirdest car on this list, and it was Fiat's weirdest car of the 1990s. While its engine and fuel economy weren't bad for a car of its type (100hp, 27mpg), the car's exterior is bewildering to say the least.
It had the back of a van, the front of a sedan, and an awkwardly placed front bubble, if you can describe it that way, over the car's front hood. Although the car received a minor facelift in 2004, it still had a bizarre exterior. Fiat officially stopped manufacturing for Europe in 2010 but continued to sell them to China until 2013.
Also Read: 8 Cars That Are Kinda Uglier Than a Fiat Multipla
2

2001 Renault Avanttime
Although this car had a 207 hp V6 engine, its exterior made it as bewildering and unpleasant to look at as the Fiat Multipla. It's also a standout feature on this list because it could be the world's first and only "three-door minivan."
Why Renault thought a compact version of a minivan was needed is unknown and the market seemed to agree, the Avantime was only produced between 2001 and 2003 and only 8,000 were ever sold. Fun fact: Some Avantimes had diesel engines.
1

2014 Volkswagen XL1
the XL1 got its name because it was Volkswagen's attempt at a "1 liter" car. They sat 2 and were a diesel powered plug-in hybrid only produced between 2013 and 2016. VW only made 250 and released only 200 retail units. The turbo diesel engine was capable of 47 horsepower, which is definitely underpowered, but its lithium-ion battery had a range of 31 miles.
In 2014, the XL1 was a finalist for the World Car of the Year award., so why is it considered so bizarre? For one, the words "hybrid" and "diesel" don't quite go together anymore, and its passenger seat was placed behind the driver instead of next to it. The doors open from the roof and judging by the layout of the seats and the shape of the car, it almost looks like an electric bob.
These Japanese concepts should never have left the drawing board
Japanese manufacturers have always had a penchant for wild and ridiculous designs, but these concept cars are crossing the line.
continue reading
About the author