These affordable electric vehicles have the longest range for an urban lifestyle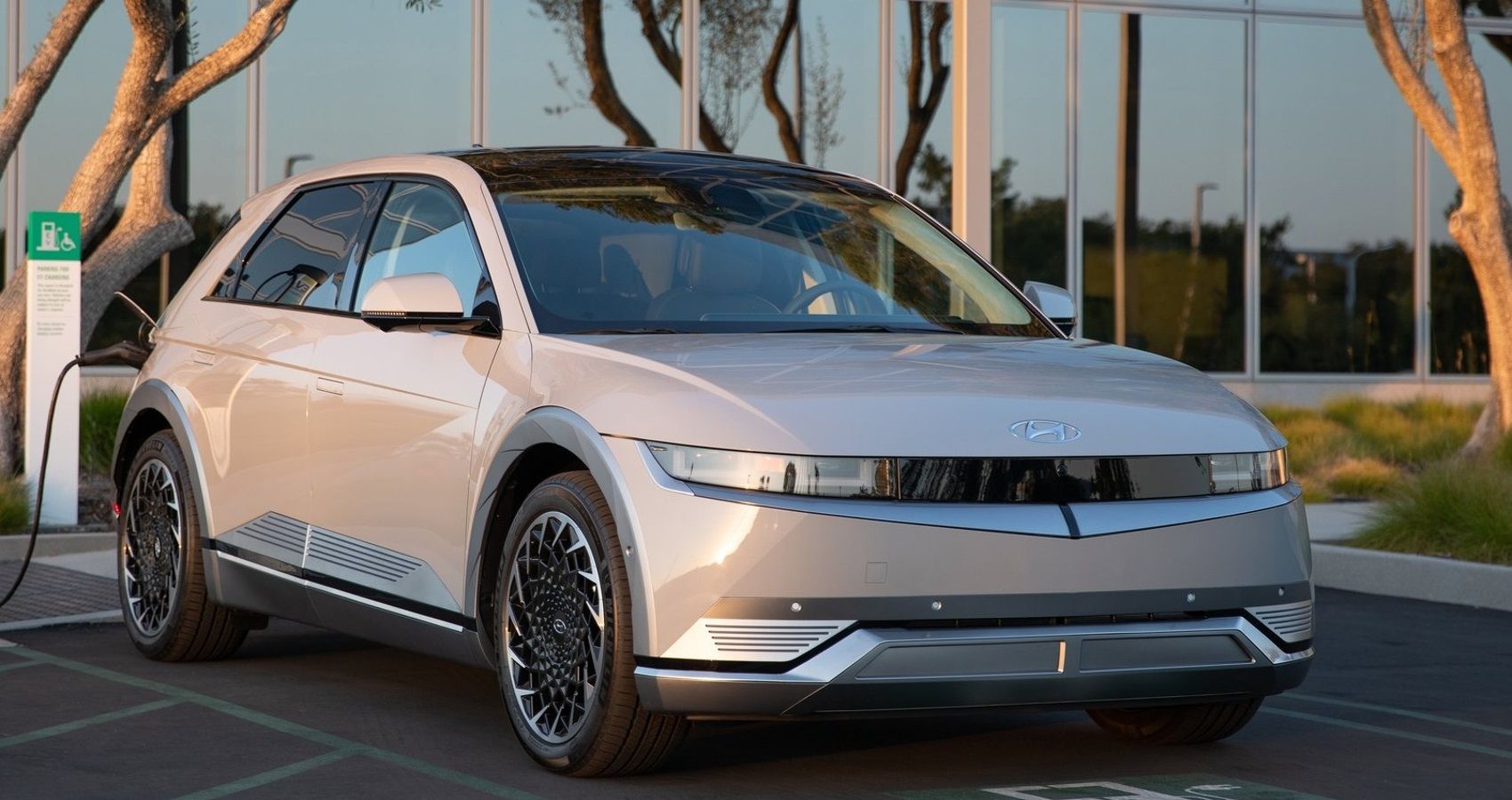 The age of the electric vehicle is fully upon us. The automotive world will soon bid farewell to the internal combustion engine and the countless gas-powered icons it has bestowed upon us. At the same time, electric vehicles are enjoying growing popularity and further development. People have warmed to electric vehicles in recent years, and automakers have followed suit. Every automaker worth their salt today has a bevy of electric vehicles in their offerings. In fact, some manufacturers like GM and Honda plan to move to an all-electric lineup in the next few years.
The EV segment is quite extensive, ranging from small commuters to full-blown, luxurious and powerful EV supercars and SUVs. The whole point of driving an electric vehicle is to reduce your carbon footprint and pollution. When living in big cities, the biggest worries are usually commuting to work and the occasional weekend trip on the freeway. To that end, bringing home a powerful, powerful electric vehicle that costs an arm and a leg might not be the best choice. With that in mind, here are 10 affordable electric vehicles that strike the right balance of battery life and affordability for big cities.
RELATED: 5 Reasons You Should Consider a Mini Countryman (5 Reasons We Wouldn't Buy One)
10

Mazda MX-30 (100 miles)
Mazda built its first EV, the MX-30, with nothing but an urban lifestyle in mind. Although the range on electric power is only 100 miles, the MX-30 would be perfectly capable of covering the inner-city commute for two or even three days if they simply couldn't find time to charge the car.
The Mazda MX-30 is best suited for commuting and is equipped with high-efficiency batteries that allow the crossover to be charged very quickly. As such, the MX-30 can go from 0% to 80% battery capacity in just over 30 minutes, which essentially equates to nearly 100 miles of range in the time it takes to refresh in the morning. At $33,470, the Mazda MX-30 is a good deal, even before the $7,500 federal tax refund.
9

Mini Cooper SE (110 miles)
Mini's first electric vehicle, the Cooper SE, is a great city commuter. The Mini Cooper SE is extremely fun to drive, making the most of its 110-mile range and making every last kilometer an exhilarating experience. Again, the electric range may sound weak to many, but it's definitely enough for inner-city commuters to go two days without a charge.
In addition, a 50-kilowatt fast charger brings the Mini Cooper SE to 80% of its capacity in just half an hour. The Mini retails for $34,225, but a $7,500 federal tax credit makes it all the more affordable. In addition, its small size greatly facilitates parking near apartment complexes.
8th

Nissan Leaf (149 miles)
Nissan's best-selling EV, the Leaf, has built an excellent reputation over its 12-year history. In its latest model year, the Nissan Leaf is only available in two variants, which is actually very advantageous since the standard S trim now has a lot of technology to offer.
While the base $27,400 Nissan S variant has a range of 149 miles, the SV Plus, which costs $35,800, offers 212 miles, which is still quite affordable. Additionally, the car's modern interiors never make you feel like you've compromised on luxury or comfort for an affordable electric vehicle.
7

Hyundai Ioniq 5 (220 miles)
As a mid-size EV, the Hyundai Ioniq 5 is perhaps the best EV out there in terms of affordability, range and aesthetics. The Ioniq 5 is a comfortable, long-range cruiser equipped with technical features and numerous active and passive safety systems.
The cabin feels plush thanks to the beautiful infotainment display and a heads-up display that could rival today's top luxury cars. With 220 miles of electric range on offer in the base variant itself, if used solely for commuting the Ioniq 5 could potentially last a week before you need to plug it in. In addition, the car can even act as a power source for appliances and camping gear if you're feeling adventurous. At $39,950 before the federal tax refund, the Ioniq 5 is a phenomenal choice.
RELATED: EXCLUSIVE: The Hyundai Ioniq 5 blows Tesla away in a key area
6

Polestar 2 (224 miles)
While the Polestar 2 doesn't have the best specs in its segment, the EV is pretty easy to love. Easy on the eyes and full of comfort and luxury, the Polestar 2 is generally a wonderful car. The Polestar 2 is pretty fast to drive for those looking for a bit of a thrill with their EV.
A Google-based infotainment system in the Polestar 2 is remarkably easy and fun to use, and its base variant, the Standard Range Pilot, offers 224 miles of electric range. Starting at just under $50,000, the Polestar 2 qualifies for the federal tax refund, which brings its effective price to $42,400. While the Long Range version of the car offers a range of 275 miles, even the standard variant at 224 miles is quite enough for the city lifestyle.
5

Kia EV6 (232 miles)
With the EV6, Kia has put together a wonderful package and launched a car that is rich in technical features, looks breathtakingly beautiful and has a long range. The EV6 shares its E-GMP electric platform with the Hyundai Ioniq 5. In fact, even in its base variant, the Kia EV6 has an impressive EPA-estimated range of 232 miles.
The base EV6 variant comes with a 58-kWh battery that produces 167 hp and 258 lb-ft of torque. Thanks to ultra-fast DC charging, the EV6 can be charged from 10% to 80% in just under 20 minutes. Even if you're in a hurry, Kia says the EV6 can add up to 70 miles of range on just a 10-minute charge. Priced at $40,900 pre-tax refund, the Kia EV6 is a wonderful electric vehicle that will not only impress you, but will actively encourage others to own one too.
RELATED: The 2022 luxury EV battle: Polestar 2 vs. Kia EV6
4

Kia Niro (239 miles)
Kia offers its Niro EV crossover with a single motor setup that produces 201 hp and nearly 300 lb-ft of torque. The 64 kWh battery in the Kia Niro EV is good for 239 miles, according to the EPA. The car handles very well on the road and supports DC fast charging, so it is also well suited for those who live in the fast lane.
Plush and modern interiors make the Niro a great buy, and it's also eligible for the $7,500 federal tax refund on its $39,900 price tag. To make things even sweeter, the Niro also comes with a best-in-class 10-year/100,000-mile warranty that inspires nothing but confidence.
3

Volkswagen ID.4 (255 miles)
The Volkswagen ID.4 isn't as affordable or cheap as the other EVs on the list like the Hyundai Kona or the Nissan Leaf. However, it qualifies for the $7,500 federal tax refund, bringing the Pro variant ID.4 down to $38,795. That revised price point is perfectly acceptable when it comes to a great EV that completely eliminates range anxiety. In fact, the standard pre-discount variant costs $37,495 but is still awaiting a range estimate from the EPA.
With great modern looks, the ID.4 is quite practical on the inside, but not as plush as the Polestar 2 or EV6. While the base variant is offered with an RWD powertrain, the car remains an affordable electric vehicle, offering a range of 255 miles in its standard variants.
RELATED: The Pros and Cons of Owning a 2021 Volkswagen ID.4
2

Hyundai Kona Electric (258 miles)
A direct rival to the Kia Niro EV, the Hyundai Kona is much more modern in 2022 as Kia hasn't refreshed the former in two years. The Hyundai Kona is hugely popular thanks to its long range, practicality and an equally outstanding warranty. With an electric range of 258 miles and a 201-horsepower powertrain, the Kona Electric is a great family car.
There's also plenty of cargo space on offer with all the seats up, and being a Hyundai it's packed with amenities and quirky tech to keep the kids busy. Perfect as a first electric vehicle, the $34,000 Hyundai Kona Electric should be at the top of your list if you want to go green.
1

Chevrolet Bolt EUV (259 miles)
The Chevy Bolt EUV runs on the same setup as the Bolt EV, but is 90 pounds heavier and offers 12 miles less range. However, it makes up for those negligible flaws with technology and features like GM's SuperCruise driver assistance feature. In fact, this is the first time GM has offered the SuperCruise feature on a Chevy.
A panoramic sunroof also makes the Bolt EUV much roomier than the Bolt EV. Starting at $33,500, the Chevy Bolt EUV isn't eligible for the federal tax credit, but the price tag is still one of the most affordable deals out there. Plus, Chevy itself is offering up to $6,300 in cash bonuses for the Bolt EUV. With a range of 247 miles, the Bolt EUV will never make you complain about lack of power or range during your work week.