The market size for fuel cells for electric vehicles is projected to exceed US$16.3 billion by 2030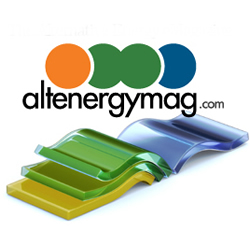 The global EV fuel cell market size is expected to exceed around US$16.3 billion by 2030 and will grow at a CAGR of 40% from 2021 to 2030.
The most important factors driving the growth of the market are the strict standards for CO2 emissions, the increasing adoption of electric vehicles in emerging markets, the longer range of these vehicles and the growing need for better fuel efficiency. The rapidly changing technology landscape offers solid growth opportunities for the FCEV industry. Advances in polymer electrolyte membrane (PEM) technology enable fuel cells to operate at a lower temperature and provide fast start-up for FCEVs, contributing to market growth trends.
The high cost and initial investment associated with fuel cell electric vehicles is one of the major factors restraining the market growth. The incorporation of advanced technologies and expensive components into FCEVs increases the risk of failure and increases maintenance and repair costs.
Market participants are currently focusing on lowering the initial cost of fuel cell electric vehicles by introducing low-end variants to appeal to a broad customer base. Further reductions in the cost of critical components such as batteries will minimize the impact of industry challenges.
According to Vision Research Report, the global Fuel cell market for electric vehicles Size was estimated at $3.2 billion in 2020 and is projected to reach around $16.3 billion by 2030, growing at 40% of 2021-2030 CAGR.
Technological advances for improved range and efficiency are key trends
Fuel cell vehicles have gained popularity in recent years due to their improved performance, shorter refueling time, and greater range. Aside from these benefits and reduced emissions, the technology results in superior performance and torque. In addition, a fuel cell vehicle has a range of 300 to 380 miles. Additionally, recent catalyst developments are key to the future of fuel cell technology as they will improve durability through innovative catalyst layer designs. Therefore, the continuous technological advances in fuel cell technology can be considered as an important trend in the fuel cell electric vehicle market.
Get the sample pages from [email protected] https://www.visionresearchreports.com/report/sample/38144
Strict CO2 emission standards and increasing acceptance of zero-emission vehicles to drive the fuel cell electric vehicle market
Strict CO2 emission regulations, including those related to fuel efficiency, being implemented at international and national levels continue to drive the growth of the fuel cell electric vehicle market. Increasing global concerns about carbon emissions are leading to falling demand for conventional vehicles, ultimately benefiting the fuel cell electric vehicle market. For example, the US Environmental Protection Agency (EPA) emphasizes the use of FCEVs to reduce carbon emissions. In addition, the European Union has set itself the target of reducing vehicle emissions by 80% by 2050 compared to 1990 levels by encouraging the introduction of environmentally friendly vehicles.
report highlights
By product, the automotive segment is valued at US$680 million in 2020 and poised to record a growth rate of over 39% through 2030, driven by increasing demand for low-emission and low-noise mobility solutions. Supportive government initiatives such as subsidies on FCEV purchases are driving the adoption of fuel cell-powered electric cars and bikes. In addition, market leaders are launching low-cost hydrogen-powered electric passenger cars to attract consumers.
Based on vehicle type, passenger car category accounted for the larger share of fuel cell electric vehicle market in 2020. This is due to rising per capita incomes in developing markets, high demand for clean personal mobility, and strict government norms to curb vehicle pollution. In addition, many countries are planning to convert taxi fleets to FCEVs. For example, South Korea aims to deploy about 120,000 fuel cell vehicles by the end of 2040.
Based on the distance type, the short category is forecast to witness the faster growth of the market over the forecast period. This is due to the increasing demand for low-emission vehicles for short trips or commuting. In addition, such vehicles are increasingly used for various applications including goods transportation in ports and airports and by e-commerce companies to reduce their carbon footprint, which offers positive market prospects.
The presence of strict government regulations is one of the main factors responsible for the fastest growth in the Asia-Pacific (APAC) fuel cell electric vehicle market in the world. In addition, the major countries in the region have invested heavily in the development of hydrogen fuel cell vehicles. Toyota Motor Corporation and Hyundai Motor Company offer fuel cell passenger cars, buses and logistics vehicles in the region.
key figures
The major players in the market include Toyota Motor Corporation, Honda Motor Co., Ltd., Hyundai Motor Group, Audi AG, Volkswagen and SAIC Motor Corporation Limited. Other prominent players include Ballard Power Systems, LLC, Meritor, Inc., US Hybrid, Nuvera Fuel Cells, Hydrogenics, Sunrise Power Co. Ltd., Dana Limited, Plug Power, Inc., Shanghai Shenli Technology Co. Ltd. and Ceres Power Holdings Plc.
market segmentation
By Product: Heavy Duty Vehicles, Farming, Buses, Port Vehicles/Container Handling or Shipping, Automotive, Class 8/Long Haul Hauling, Other
By distance: Short long
By vehicle type: passenger car, commercial vehicle
Tel: +1 9197 992 333 | E-mail: [email protected]