The electric car Cupra Born 2023 is nearing the launch in Australia! Spain's New Rival Hyundai Ioniq And Nissan Leaf EV Arrive For Local Tests Ahead Of Release – Car News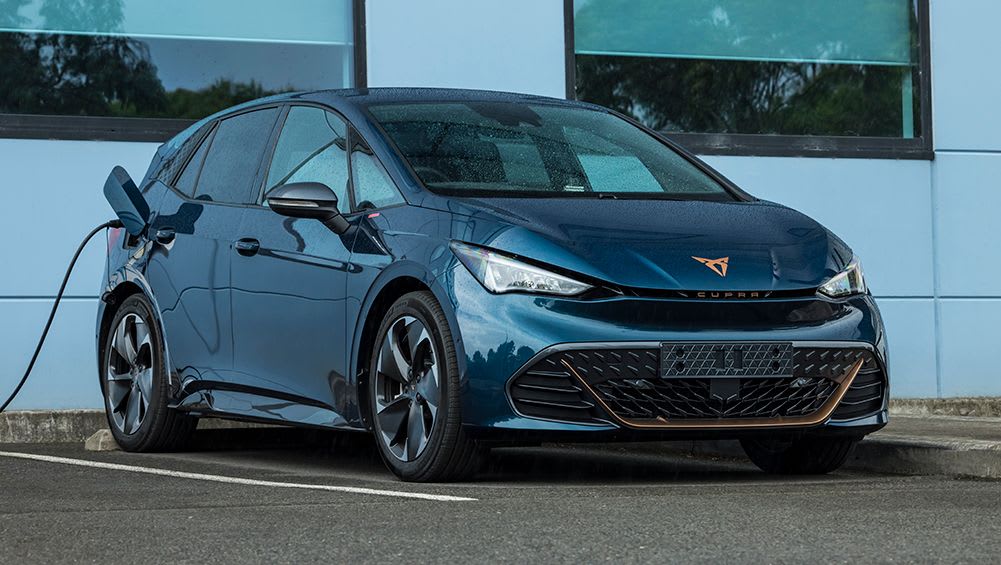 The Australian launch of Volkswagen Group's new Spanish brand, Cupra, is heating up as the all-electric Born small hatchback has arrived for local testing ahead of its expected release after the first wave of models.
As reported, Cupra will officially enter the Australian market in June with the small hatchback Leon and small SUVs Ateca and Formentor, with the former and latter being available with three turbocharged petrol engines and a plug-in hybrid (PHEV) powertrain.
But the big news is the Born, which Cupra Australia hopes will go on sale later this year. Why? Well, it will be the first mainstream zero-emissions model to be offered locally by the Volkswagen Group, with strong overseas demand holding back VW and Skoda's plans so far.
Read more about the Cupra Born
Cupra Australia Director Ben Wilks said: "Born is undoubtedly our halo car, one that embodies all of Cupra's performance and design appeal in a zero-emissions package."
As for local testing, the first of three Born examples was shipped to Sydney with more than 10,000km on the odometers of each example, marking the first time the small hatchback has been driven outside of Europe.
Speaking to Australian journalists last September, Cupra CEO Wayne Griffiths said: "For us, Australia is more important than many other markets… so we are committing our resources to making the electric car a priority for Australia."
Mr Griffiths added the Spanish brand is doing everything it can "to find a solution to the Cupra Born" in Australia, with this being a priority in its 2022 development budget, adding that "it's not about emissions or homologation is possible".
"The issues are with the online connectivity of the cars and the system behind them, but there are workarounds that we are now working on in a very pragmatic way to get the cars up and running in Australia," he said.
"The cars are safe; The cars are homologated. Only online connectivity is a task, but even if we have to go offline with the first cars, we will do that."
For reference, the Born is closely related to the VW ID.3, which alongside its sibling, the mid-size SUV ID.4, has yet to be confirmed for Australia at low priority, with the Volkswagen Group hoping for a 2023 launch date for the all-electric ID family .
In Europe, rivals Hyundai Ioniq and Nissan Leaf have three powertrain options (110kW, 150kW and 170kW), a choice of rear-wheel drive (RWD) or all-wheel drive (AWD) and three battery options (45kWh, 58kWh and 77kWh).