That's what Lamborghini is doing better in the VW Group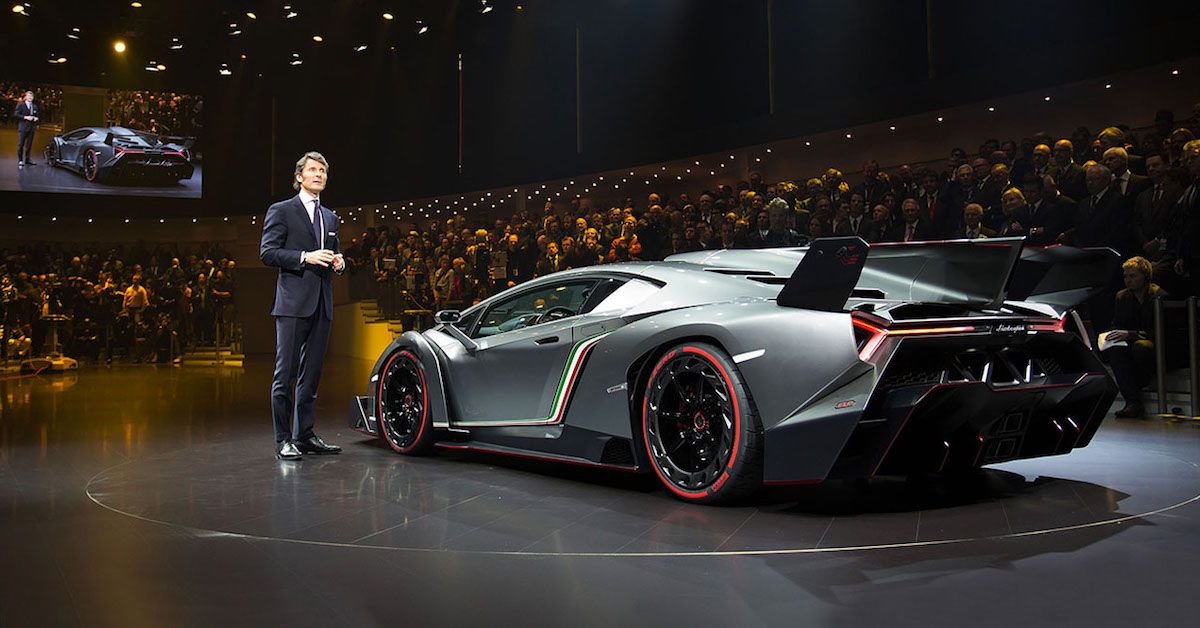 The Volkswagen Group owns the majority of the brands of cars that people are familiar with. They created a huge manufacturing empire and used this extensive vehicle catalog to make them more efficient.
They use the same parts, chassis, and technology across multiple of their brands to minimize cost and maximize performance. The decision not to sell Lamborghini when a buyer made a generous offer, however, has another reason.
VW has kept Lamborghini under its roof for years and has no intention of relinquishing the brand. Let's take a look at why Lamborghini occupies a prominent and valuable place in the VW family.
RELATED: That's Why You Will Never See a Ferrari or Lamborghini Commercial on TV
A generous offer
Before we talk about the huge sum VW turned down, we need to establish the brands on their list. Together with Volkswagen, the late Ferdinand Piech's automobile empire extends across Europe and owns the most lucrative and successful brands of all.
Audi, Porsche, Skoda and Seat. Lamborghini, Bugatti and Bentley. Every type of car you need or want, the VW Group has something for you. They even offer motorcycles with Ducati and trucking with Scania. This versatility and reach is a unique position and VW certainly knows it.
At the end of May 2021, Volkswagen announced that it had received a $ 7.5 billion offer for Automobili Lamborghini. The offer included an acquisition with a five-year parts supply contract with the Lamborghini parent brand Audi and a five-year job security for middle to managerial employees.
The official positioning of the Volkswagen Group on Lamborghini for years has been that the Italian super sports car icon is not for sale. Though it's not against brand outsourcing as Bugatti is about to change hands and Ducati was recently announced for sale.
The offer described in Autocar Magazine was made by Quantum Group AG to the Chairman of the Board of Management of the Volkswagen Group, Dr. Herbert Diess and his management team. It was quite a surprise as Quantum has no automobile manufacturing history at all.
The Quantum Group is owned by Rea Stark, one of the co-founders of Piech Automotive, who presented their Piech Mark Zero GT at the Geneva Motor Show in 2019. The other founder is none other than Anton Piech, the son of Dr. Ferdinand Piech, who was Chairman of the Board of Management of the Volkswagen Group from 1993 to 2002. He had sold his stake in the Volkswagen Group to the rest of the Porsche family before his death last year.
Lamborghini's future
The ridiculous super sports car manufacturer has been under the Volkswagen umbrella since 1998. And after the offer was quickly rejected, it is clear that VW has plans for the direction Lamborghini wants to take in the coming years.
Since its introduction in 1963, Lamborghini has not been known for making cars to make money. They love to perfect the madness they show the public. There are currently only 3 models in production and only 14 models have been released since their launch.
We also recently heard that Lamborghini plans to convert its entire production line to electric by 2024. VW has big plans for Lamborghini and buying them up is certainly not one of them.
The Aventador, Huracan, and Urus will all get an electric / hybrid makeover, and plans for a fourth all-electric model are in the works for a due date around 2025.
We're not entirely sure what this change will mean for the infamous Lamborghini V12 that we've come to love over the years. But it's good to see that Lamborghini has started thinking about the future.
Other brands have already started taking the steps forward to make this inevitable change, so Lamborghini will have some catching up to do before they come out with anything that can rival La Ferrari.
Lamborghini hasn't said whether it intends to cease production of its gas-powered vehicles entirely, but CEO Stephan Winkelmann said the company is aiming for at least 50 percent reductions in total CO2 emissions by early 2025.
Lamborghini had certainly benefited from being part of the Volkswagen family. This relationship goes both ways, however, as many of the engines and parts developed for Lamborghini find their way into production Audis such as the Urus and RSQ8, which are almost identical in technology.
The next few years will be decisive for Lamborghini. They are aiming to invest at least $ 1.8 billion in their switch to electric and after their portfolio we are sure the results will not disappoint.
The VW group has included Lamboghni in its business model and it's good to see they're going nowhere. With such a large buy-out offer turned down, it's clear VW has some big ideas for the future.
NEXT: That is what makes the Lamborghini Huracán so great
1970 Dodge Charger 500 bought for sale from original owner for $ 1
The classic muscle car has 54,000 miles on it.
Continue reading
About the author