Stellantis (STLA) and UBER join forces for an electric vehicle rental fleet in France – October 4, 2022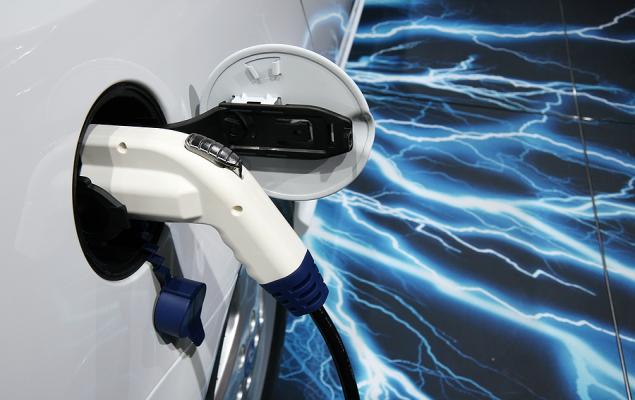 Stellantis NV (STLA – Free report) and Uber Technologies (ABOVE – Free Report) have announced a collaboration with Free2Move to offer rental electric vehicles (EVs) to drivers for the French market. Uber aims to offer 100% green vehicles (hybrid or electric) by 2025. Free2Move will support Uber in its plans.
To support the transition to cleaner vehicles, Free2move offers access to Stellanti's diverse range of electric vehicles, namely e2008, ë-C4, Mokka-e, Zafira-e, e-SpaceTourer, e-Traveller, e-Rifter, e-Berlingo, Combo-e Life, Vivaro-e and Citroen eC4 X.
Uber has also joined the EV race and is focusing on electrifying the vehicles in its app. The company struck a similar deal in the United States through a partnership with Hertz. Currently, 25% of Uber vehicles available in France are Stellantis. Free2Move gives Uber access to Stellantis electric vehicles in Europe, including Jeep's first all-electric vehicle.
Free2Move, part of Stellantis Group, is a mobility technology company founded in 2016. It is a renowned service provider with a fleet of more than 450,000 cars, offering rental, carsharing and subscription services. Free2move programs also offer diesel vehicle swaps, facilitating the transition to electric vehicles. Share Now, the market leader and pioneer of free-floating car sharing in Europe, was recently acquired. With this acquisition, it continues its growth plan and expands its mobility hubs concept to 14 new cities.
Stellantis is driving efforts to advance its electrification. In July 2021, it announced ambitious plans to invest more than €30 billion in electrification and software development between 2021 and 2025. The goal is for 40% of sales in the United States and 70% of sales in Europe to be low-emission vehicles by 2030. It also targets 50% of the US car and light truck BEV sales mix and 100% of the car BEV sales mix in Europe by the end of this decade.
In March, the company launched the Dare Forward 2030 plan to support its transition to a net-zero carbon business by 2038 with a 50% reduction by 2030. The auto giant is aiming to grow its net revenues to double-digit profit margins of $335 billion by 2030 as it ramps up efforts to introduce electric versions of its cars. By partnering with Uber, Free2Move reinforces Stellantis' vision to halve its carbon emissions.
Last week, Stellantis announced two major initiatives in the Italian industrial sector to support its global electrification transformation and aggressive decarbonization goals. Stellantis and its joint venture partner, Punch Powertrain, have signed an agreement to ramp up production of next-generation electrified dual-clutch transmissions for Stellantis hybrid and plug-in hybrid electric vehicles. The upgraded facility will be located within the Mirafiori complex in Italy. In a further development, the company stated that the Mirafiori complex will house a circular economy business unit for the sustainable use of vehicles and parts.
Together, Stellantis, Free2Move and Uber have a laudable vision to reduce the environmental impact of the mobility sector on the environment.
Stellantis, which belongs to the Zacks Auto Tires Trucks sector, competes with top-tier competitors such as Tesla (TSLA – Free report) and Volkswagen (VWAGY – Free report) in the EV race.
Building on the growing acceptance of electric vehicles and the rising popularity of its vehicles, particularly the Model 3 and Y, Tesla has established itself as a leader in e-mobility. Production ramp-up at Gigafactory 4 (in Berlin) and 5 (in Austin) and launch of new models including Semi and Cybertruck starting next year are expected to support delivery growth.
Volkswagen is working on a rapid transition to purely electric vehicles. Its Accelerate strategy, launched in August, predicts that the car magnate will generate 70% of its sales in Europe from pure electric vehicles by 2030. The company also expects that by 2040, 100% of its new vehicles will be carbon-free in key markets.