Silicon anode technology could save significant charging time for EV batteries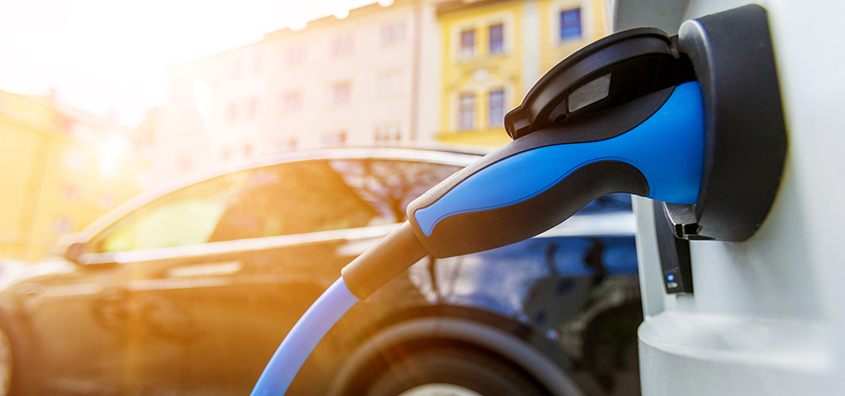 Electric vehicle sales are unlikely to slow down, especially as countries commit to emissions. The US, for example, has just promised to cut emissions by up to 52%. Europe wants to reduce emissions by up to 55% by 2030. China does not want to release any more CO2 in the next 40 years. This could increase the demand for electric vehicles from companies such as Tesla Inc. (NASDAQ: TSLA), Ford Motor Company (NYSE: F), General Motors Company (NYSE: GM) and Volkswagen (OTC: VWAGY). Additionally, "a new report from Cairn Energy Research Advisors, a research firm specializing in the battery and electric vehicle industry, predicts an increase in electric vehicle sales in 2021 as countries around the world push new programs to encourage consumers to buy battery-powered vehicles to encourage. Cairn estimates that global electric vehicle sales will grow 36% in 2021, exceeding 3 million vehicles for the first time. "The rise of electric vehicles has led to increasing demands from lithium-ion batteries and battery-related companies for performance and improve costs. NEO Battery Materials Ltd. (TSXV: NBM) (OTC: NBMFF) just announced that it has achieved a 5-minute ultra-fast charge through its silicon anode technology – anodes are a key component of lithium-ion batteries.
5-minute ultra-fast charging capacity thanks to NEO's silicon anode technology
Dr. Jong Hyeok Park, Chief Scientific Advisor and Director of NEO Battery Materials Ltd. (TSXV: NBM) (OTC: NBMFF), is pleased to announce that NEO's silicon (Si) nanocoating technology has successfully achieved ultra-fast charge / discharge capability in a half-cell coin test. In a new test carried out by Dr. Jong Hyeok Park, this groundbreaking result demonstrates the effectiveness of NEO's nano-coating technology by demonstrating superior charge / discharge performance on small battery cells. NEO's nano-coated silicon anode enables a safe full charge within 5 minutes, demonstrating the potential for scaling and implementation in larger cells such as those used in high-performance batteries for electric vehicles.
Dr. Jong Hyeok Park commented, "Our unique, proprietary solution integrates silicon nanoparticles evenly coated with a nanometer-thick elastomer – a highly resilient polymer – with a superior affinity for liquid carbonate electrolytes that significantly outperforms conventional silicon anodes, shown below. For a performance test at a 12-C rate, which corresponds to several minutes of operation of the cells, we can implement ultra-fast charging / discharging at a 5-minute level without major loss of capacity or safety concerns. "
"Our test results show that the concept developed by the company is valid and practicable to improve the speed capability of silicon beyond the current state of the art, which cannot be achieved by using conventional silicon-carbon (Si-C) nanocomposites alone can. NEO's silicon anode enables better wettability of the electrolyte on the surface of Si nanoparticles, which can create a larger contact surface to increase the lithium-ion current or movement to the anode. Our proprietary elastomer nano-coating with excellent affinity for polar solvents demonstrates fast charge / discharge capability for high performance electric vehicles, "added Dr. Park added.
Spencer Huh, President and CEO of NEO, commented, "We are proud and excited to announce NEO's ultra-fast 5-minute charge through our unique silicon nano-coating technology with an ion-conductive elastomer layer. We are on a mission to effectively and efficiently eliminate the bottleneck of electric vehicles by improving the cell chemistry and performance of lithium-ion batteries with silicon anodes. "
"We are currently well on the way to developing a full-cell prototype. Our team of leading South Korean battery experts will continue to refine our technology to provide an innovative silicon anode material that is cost-effective, mass-producible and commercially viable, "added Spencer Huh.
Other related developments around the markets are:
Tesla Inc. released its financial results for the first quarter of 2021 by posting an update on its investor relations website. Please visit https://ir.tesla.com to view the update.
Ford Motor Company, that already helps commercial customers "do their own thing" with the world's most popular pickup trucks and vans, is now planning to redefine the success of these customers with Ford Pro – a global vehicle service and sales company that increases uptime and reduces operating costs. resulting in higher productivity and performance. The new business – separate within Ford and the first of its kind among automakers – is a key outcome of the Ford + plan for growth and value, which is based on building lasting, enduring customer relationships.
General Motors Company Outlined steps it is taking to increase shipments to dealerships and customers in the United States and Canada to meet strong consumer demand for Chevrolet, Buick, GMC, and Cadillac vehicles. Production of the full-size Chevrolet Silverado HD and GMC Sierra HD pickups will increase by approximately 1,000 trucks per month from mid-July due to the production line efficiency achieved by the Flint Assembly team in Michigan. Shipments of Chevrolet Colorado and GMC Canyon mid-size pickups, built at Wentzville Assembly, Missouri, will increase by approximately 30,000 units from mid-May through the week of July 5 as the team completes dynamic vehicle tests on units built in the Plant will be held due to semiconductors supply interruptions. Smaller quantities of vehicles in other plants will also go through dynamic vehicle tests and be delivered to dealers in June and July.
Volkswagen intends to sustainably improve its good position in Germany in a strong competitive environment with a three-year boost program. By the end of 2023, the company will invest a three-digit million euro amount in the expansion of digital and showroom sales in the German market. "Germany is our home market. We will continue to significantly boost sales here and make Germany a role model for other markets, including when it comes to digitization, "says Klaus Zellmer, Board Member for Sales, Marketing and After Sales at Volkswagen. "With ACCELERATE we want to make Volkswagen the most attractive brand for sustainable mobility. This also includes an excellent customer experience when buying, leasing or servicing a Volkswagen. We want to set standards here. "
Disclaimer / Except for the historical information contained herein, the matters discussed in this article contain forward-looking statements that are subject to certain risks and uncertainties that could cause actual results to differ materially from the future results, performance or accomplishments expressed therein statements are implied. Winning Media is not registered with any financial or securities regulator and does not provide investment advice or recommendations to readers of this press release. Readers should seek advice for specific investment decisions. Winning Media is only remunerated for its services in the form of cash. Under an agreement, Winning Media has donated three thousand five hundred dollars for advertising and marketing services to NEO Battery Materials Ltd. by NEO Battery Materials Ltd. paid. We own ZERO shares in NEO Battery Materials Ltd. Please click here for the full disclaimer.
Contact information:
2818047972
[email protected]