In the fight against Tesla, VW is cooperating with supplier Bosch to cooperate on car software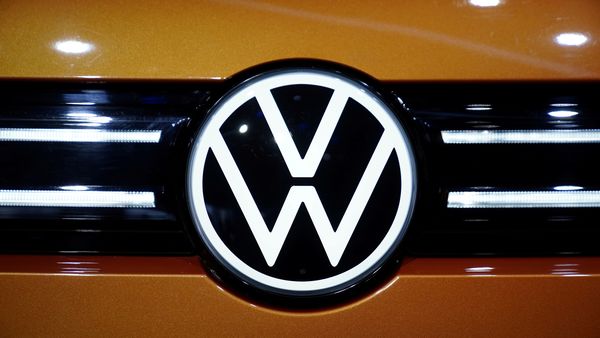 Volkswagen's software division Cariad and the auto supplier Bosch are approaching an agreement on a cooperation in auto software, the Handelsblatt reported, citing company sources. With its software efforts and new partnership, Volkswagen hopes to challenge Tesla and Alphabet in an area where it has traditionally not been active.
Similar cars
Volkswagen Tiguan Allspace
1984 cc | petrol | automatic (double clutch)
Episode 33.13 Lakhs*Continue
Volkswagen Taigun
999 cc | gasoline | manual
10:49 lakhs*Continue
Volkswagen Vento
999 cc | gasoline | manual
₹ 10 lakhs*Continue
Volkswagen Polo
999 cc | gasoline | manual
5.83 lakhs*Continue
Volkswagen T-roc
1498 cc | petrol | automatic (double clutch)
₹ 21.35 lakhs*Continue
The automaker plans to invest a three-digit million amount as part of the deal, the report said. Since Cariad has a high priority on Volkswagen's transformation agenda, Chairman of the Board of Management Herbert Diess took over responsibility for the area on the Group's Board of Management this week as part of a new appointment.
Diess sees software as the central battlefield of the future of the automotive industry, ranging from operating systems for autonomous driving to software services that can be installed wirelessly. Cariad receives 2.5 billion euros (2.8 billion US dollars) in funding from Volkswagen every year.
(Read also | Volkswagen's big investments in e-mobility, Audi Q8 e-tron confirms in 2026)
Independently of this, Volkswagen is also investing 159 billion euros, of which the carmaker plans to spend around 89 billion euros primarily on electromobility and digitalization. In addition, the company will concentrate on the electrification of its European locations. Around 21 billion euros are being invested in the plants in Lower Saxony alone, the majority of which will flow into production and component plants.
With its Trinity project, Volkswagen has also confirmed the electrification of its Wolfsburg plant. Due to the strong demand for electric vehicles, the company is also planning to convert the location for series production of the ID.3 from 2024. The Salzgitter location is to be expanded into a European battery hub.
The automaker is also developing a new electric PPE architecture that will be used for two Porsche models. The company expects sales growth of around 25 percent for fully electric vehicles by 2026.
(with inputs from agencies)