I WOULD. Life: VW unveils tiny, affordable electric SUV for first-time buyers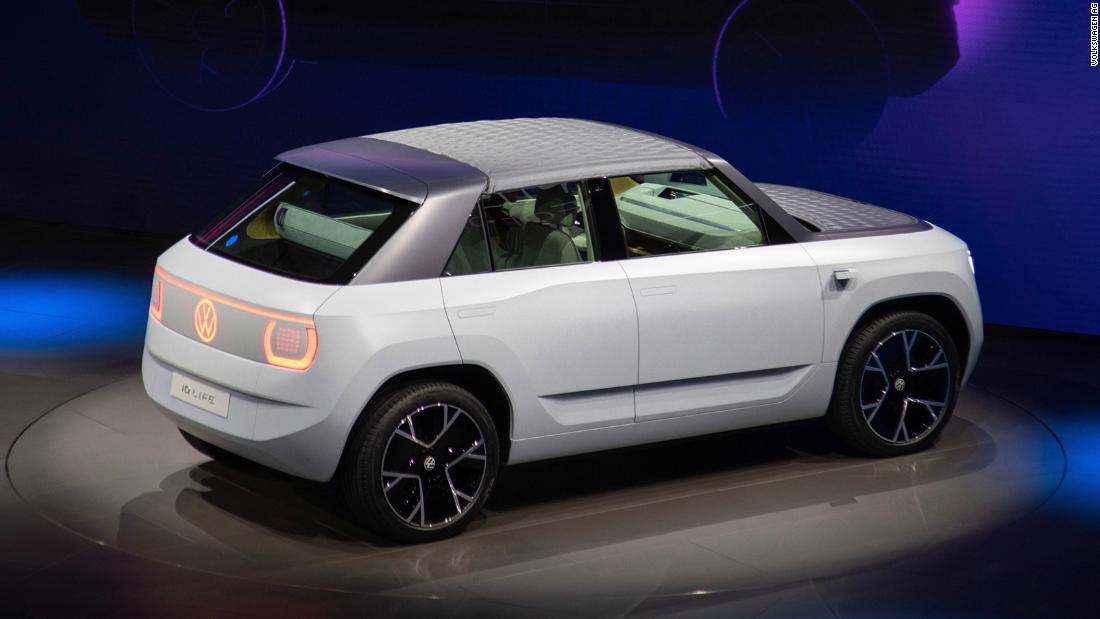 The ID. Life costs around 20,000 euros, which corresponds to almost 24,000 euros at current exchange rates. VW has not announced the specific markets in which the new model will be offered.
Since this is only a concept vehicle, the ID. The designers at Life have built in some functions that may not be found in the actual production vehicle.
For example, the car is off several different recycled and renewable materials. Wood chips were used as a dye in the car's paintwork, VW says, and the lightweight removable roof is made from recycled bottles. The tires are made from organic oils, rice hulls and natural rubber, claims VW.
The steering wheel, which is open at the top, has one Center touch screen for controlling a range of driving functions including the gear selector. The driver's own cell phone can be used like a medium touch screen.
The concept vehicle also includes a number of features that essentially transform the car into a mobile entertainment center.
"Tomorrow's customers don't just want to get from A to B, they will be much more interested in the experiences of a car," says Volkswagen brand boss Ralf Brandstätter. "The ID. Life is our answer to that."
The little crossover even has a video game projector as well as a projection screen that rises from the dashboard. The front and rear seats fold flat for use as beds or to make room for large loads.
The ID. Life is based on the same
electric car
technology as some of the current VW models, such as the ID.4 crossover SUV. The ID. Life is smaller, however, and it has front-wheel drive instead of rear-wheel drive like VW's other ID models. The car can go from zero to 60 miles in less than seven seconds and, according to VW, will be able to go about 248 miles on a single charge, based on European test parameters.