Electric vehicle market to grow 40.7 percent by 2027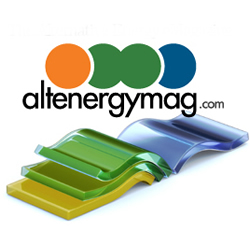 Amid the COVID-19 crisis, the global electric vehicle market is expected to reach a revised size of over $ 2 billion by 2027 and grow at an annual growth rate of 40.7% from 2020 to 2027.
The global market for electric vehicles has made a huge leap forward in the past ten years. But while the number of electric cars around the world has already increased incredibly, industry forecasts suggest that we are only just scratching the surface. Continue [email protected] https://www.precedenceresearch.com/electric-vehicle-market
Global electric car market size
In the midst of the COVID-19 crisis, the global electric vehicle market is expected to reach a revised size of over 2000 billion US dollars by 2027 and grow at a CAGR of 40.7% in the analysis period 2020-2027.
In absolute terms, China remained the world's largest electric vehicle market with 2.3 million active electric vehicles. To put that in perspective, that's nearly half (45%) of the world's electric vehicle inventory. Europe and the USA are relatively far behind with 1.2 and 1.1 million electric vehicles, respectively.
In relative terms, however, the situation in Europe looks much more positive. While only 5.2% of vehicles in China are electric, in Norway 56% of its vehicles will be electric in 2019.
The runners-up Iceland and the Netherlands achieved EV penetration of 25.5% and 15%, respectively.
Historical data of the global electric car market
In 2019, the number of light electric vehicles worldwide reached 2,265.5 units, 9% more than in 2018. This is a significant deviation from the growth rates of the last 6 years, which were between 46% and 69%.
The reasons for this shift lie in the decline in sales in the second half of 2019 in the two largest markets, China and the USA.
But even with stagnant growth in the two largest markets, worldwide sales of electric vehicles continued to grow, mostly to Europe, which grew by 44%. This could be attributed to the introduction of WLTP as well as changes in national vehicle taxation and grants.
In 2019, Europe secured 60 billion euros in investments in the production of electric vehicles and batteries – 19 times more than in 2018. Driven by the EU's CO2 targets for cars, industry and governments have 3.5 times more in favor of electric vehicles – and battery production in Europe more engaged than in China.
The industry was preparing to meet the 95 gCO2 / km targets for 2020/2021. Over 30 new and improved BEV / PHEV models were launched in 2019, which will boost EV sales this year and next.
In the midst of COVID-19, the outlook for global electric vehicle sales in 2020 is becoming more difficult. Preliminary EV sales for January and February are very positive in Europe, encouraging in the US, but grim in China, where the overall vehicle market declined 80% in February. If quarantines and plant closings continue into the second quarter, the inadequate supply of parts will affect the global auto industry for a longer period of time.
Although the direction is correct, it is good to bear in mind that as of 2019, only 2.5% of cars worldwide will be powered by electricity. That would mean that we still have a long way to go before we can make electrification a reality.
The environmental impact of Evs
In 2019, electric vehicles consumed around 80 terawatt hours of electricity, a large part of which was accounted for by two-wheelers in China. Overall, China accounts for 80% of the world's electricity needs for electric vehicles.
Fun fact: 80 terawatt hours are roughly comparable to Finland's electricity demand in 2019.
During the year, electric vehicles emitted 38 million tons of carbon dioxide equivalent on a well-to-wheel basis. Compare that with the 78 million tons that a corresponding ICE fleet would have emitted. In practice, all emissions from electric vehicles arise as a result of the manufacturing process, while similar logic cannot be applied to internal combustion engines. By and large, it seems safe to conclude that the public debate on the environmental impact of electric vehicles versus ICE vehicles is slowly turning in favor of electric vehicles.
It is true that electric vehicles increase electricity consumption, but that may save energy providers in the future. In the 2040s, electric vehicles will have over 30 TWh of installed battery storage capacity. For utility companies, this means that electric vehicles offer cheap energy storage, have no capital cost, and have relatively low operating costs.
Growth factors
Although oil prices have dropped significantly, the adoption of electric vehicles is increasing day by day. Growing environmental concerns about pollution and CO2 emissions, favorable government policies for the adoption of electric vehicles, and significant investments by electric vehicle manufacturers are some of the main drivers driving the global electric vehicle market. Some of the manufacturers are also promoting workstation and residential charging points to break the charging restrictions. In December 2017, for example, Electrify America LLC announced that it would install more than 2,800 charging stations for residential buildings and workplaces in 17 different metropolises in the United States by June 2019
However, the lack of a global standard for charging infrastructure is one of the main reasons holding back market growth. Nevertheless, technological advances in charging stations for electric vehicles that run on renewable energy are opening up new opportunities for market growth.
Regional insight
The Asia-Pacific region is aiming for the most lucrative growth in the forecast period due to the increasing introduction of electric and zero-emission vehicles in the region. The governments of various Asian countries have strict regulations for the emission of CO2 and greenhouse gases (GHG). This has forced automakers to switch their production to more efficient and environmentally friendly vehicles. In June 2019, Japan issued a new CO2 emissions standard for 2030, according to which the automotive industry must focus on reducing CO2 emissions by 32% by 2030 compared to 2016. Other countries are also taking significant initiatives to control vehicle emissions. In 2020, for example, China invested heavily in the electric car infrastructure to promote e-mobility. Volkswagen AG, one of the leading manufacturers of electric vehicles, has signed a joint venture with China and plans to invest USD 11.30 billion in the industrialization of electromobility in China.
Europe and North America are the world's leading market for electric vehicles, with total sales of around 45%. Europe is the second most lucrative market for electric vehicles after the Asia-Pacific region, as various governments plan to have zero-emission on-road fleets by 2030. In June 2020, the German government announced that it would double the subsidies for electric vehicles. The initiative aims to promote the sale of electric vehicles and restrict the sale of diesel vehicles. Similarly, in July 2016, the U.S. government planned to accelerate the adoption of electric vehicles by announcing some private sector and federal measures, such as the introduction of the FAST Act process and loan guarantees of up to $ 4.5 billion . USD for setting up a charging station for electric vehicles.
Main actors & strategies
The global electric vehicle market is consolidated and highly competitive due to the presence of a large number of players. Market participants are heavily involved in mergers, acquisitions, partnerships, regional expansion and other marketing strategies in order to maintain their position in the world market. In March 2020, for example, Nikola Corporation, a zero-emission truck startup, announced its merger with VectoIQ, which is committed to developing mobility as a service and autonomous fleet.
Some of the main players in the market are BYD Company Ltd., Ford Motor Company, Daimler AG, General Motors Company, Mitsubishi Motor Corporation, Groupe Renault, Nissan Motor Company, Toyota Motor Corporation, Tesla Inc. and Volkswagen Group.
Would you like to read the full EV study? https://www.precedenceresearch.com/checkout/1009