Dark clouds on the horizon for electric vehicles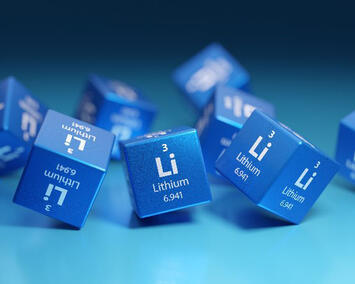 There are a few dark clouds hanging over the optimistic growth of electric vehicles (EVs) that could decimate the supply chain of lithium used to make EV batteries, and how EVs can be safely shipped across vast oceans:
The European Chemicals Agency (ECHA) is expected to classify lithium carbonate, chloride and hydroxide as hazardous to human health. The decision should be made early next year.
The recent (March 2022) sinking of a 4,000-vehicle cargo ship in a fire involving electric vehicle batteries could pose an insurmountable insurance challenge to bring these foreign-made vehicles to America
The first dark cloud is the lithium supply chain to build EV batteries:
Lithium's central role in electric vehicles makes it a key raw material in meeting global targets to reduce CO2 emissions, and it was added to the EU's list of critical raw materials in 2020. However, the European Commission is currently examining a proposal from the European Chemicals Agency (ECHA) to classify lithium carbonate, chloride and hydroxide as hazardous to human health.
The EU proposal does not ban lithium imports from developing countries where the same lithium carbonates, chlorides and hydroxides are NOT currently classified as hazardous to human health. But if required by law, stricter rules for controlling processing, packaging and storage will increase costs for processors. The decision should be made early next year
The addition of lithium salts to the hazardous substances list may prompt the revision of a number of projects in the industry. Stricter rules mean higher costs, so any lithium ore processing plant project would have to be re-evaluated for environmental impact and feasibility.
If lithium carbonate, lithium chloride and lithium hydroxide are classified as hazardous, it would complicate the import process, production and handling of the materials.
Germany's largest lithium producer, Albemarle Corp (ALB.N), may have to close its Langelsheim plant in Germany if the metal used in electric vehicle batteries is declared a hazardous material by the European Union.
Like the American environmental protection agency EPA, the European Union has been tightening its environmental and climate regulations for decades. The government in Brussels wants to make the entire continent climate-neutral by the middle of the century. At the same time, it strives for the highest level of protection against environmental pollution in the world.
Initiatives to open mines and ore processing plants, such as in Serbia and Portugal, have sparked public uproar as environmentalists and local people fear the impact on nature and people's livelihoods. In other projects, engineers are trying to make the extraction of lithium from geothermal waters inexpensive and non-hazardous without mining. Currently, Portugal has abandoned a lithium project amid the EU scramble for battery materials.
The second dark cloud is the insurability of future cargo ships to bring EVs to America:
Amid tighter emissions regulations around the world, established automakers are scrambling to add more electric vehicles to their offerings. A Reuters analysis found that global automakers including Audi, BMW, Hyundai, Fiat, Volkswagen, GM, Ford, Nissan, Toyota, Daimler and Chrysler plan to collectively spend $300 billion on electric vehicles over the next decade, while the Auto companies are betting big on EVs. Most electric vehicles are manufactured overseas, far from American ports.
Read the rest of this article on CFACT.org.
---
Ron Stein is an engineer who started PTS Advance in 1995 with 25 years of project management and business development experience. He is an author, engineer and energy expert who writes regularly on energy and business issues.
Photo: Courtesy of CFACT.