"Cheaper than filling up at the gas station": One million electric cars on German roads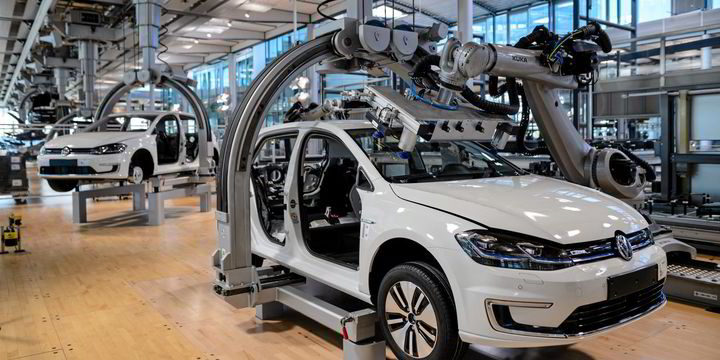 Half a year late, Germany has reached its 2020 target of putting one million electric vehicles on the streets, with 57,000 registered in July alone.
The statistics include plug-in hybrids and fuel cell cars that run on hydrogen.
"One million electric cars mean a million times less CO2 emissions in traffic, because 60% of greenhouse gas emissions from traffic in Germany are due to cars alone," said Environment Minister Svenja Schulze.
"Electric vehicles are the most efficient and most climate-friendly option in the passenger car sector because they bring the energy used directly onto the road. Those who switch to an electric car also save money. Charging electricity is cheaper in the long term than filling up at the petrol pump. "
Germany's auto industry is increasingly relying on e-mobility, top seller Volkswagen plans to increase the share of electric vehicles in European sales to 60% by 2030. VW has $ 14 billion for battery cell orders alone from the Swedish manufacturer Northvolt.
However, it is unclear where the additional renewable electricity will come from, which will be needed if most of the cars in Europe run on electricity. Germany recently brought forward its net zero climate target by 2045, but set new targets for renewable energies on the left and removing barriers to the expansion of green energy to the next government after the general election in late September.
Transport Minister Andreas Scheuer said that in order to achieve the German climate targets for 2030, experts expect 14 million electric vehicles on the roads.
"We can only do that if the framework conditions are right," said Scheuer.
"That is why we are primarily supporting the expansion of the charging infrastructure – both in the public and in the private sector – but also modes of transport with previously low market penetration such as commercial vehicles and buses."
Economics and Energy Minister Peter Altmaier has promised to extend a bonus program for the purchase of electric vehicles until 2025.