Are hydrogen and electric cars on the ecologically correct path? Part II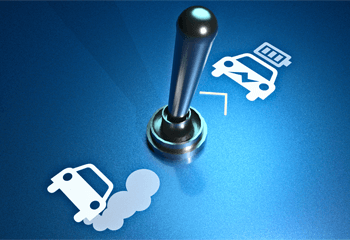 Read Part one here.
Gasoline and diesel powered cars are no longer environmentally sustainable, and the race between hydrogen and electric vehicles continues. But deciding which of these two will win the checkered flag in the Carbon Cutting Grand Prix is ​​really up to everyone.
Right now, the electric vehicle (EV) concept is definitely leading the way and it undoubtedly has many environmental benefits, but in my opinion it's not the long-term panacea that planet earth needs.
Electric vehicles have some serious problems to overcome before being considered climate game changers. Last but not least, the production of billions of lithium batteries, which use up the sometimes toxic resources of the plant soil, and the fact that efficient and inexpensive recycling is still pending.
In addition to these negative aspects, there are the challenges of producing enough green electricity to charge the batteries and of improving the national infrastructures that are now completely inadequate to bring this electricity into the vehicles, and the practical problems are considerable.
Nowadays, owning an electric car is really an elitist claim that requires its own driveway and charging point. What happens to the residents of high-rise buildings? Will we see tall buildings wrapped in a spaghetti-like coat of charging cables as owners try to hook up to the pathetic number of roadside charging stations?
However, hydrogen does not yet have all the answers either, but perhaps it can be said that it could prove to be an environmental winner in the longer term. Could it be the tech turtle strolling behind the electric vehicle rabbit?
Ultimately, it goes without saying that the right fuel to propel vehicles must be low carbon, but what is not fully recognized is that it must do the job efficiently. Everything else is a waste of energy resources.
Let's start with hydrogen. For many years it has been called the fuel of the future. Vehicles equipped with hydrogen fuel cells (HFC) produce water from the exhaust, which is a significant carbon gain, and they have a very similar driving and refueling experience to fossil fuel vehicles.
Recent technical studies have shown that hydrogen emits ten times less CO2 per mile than electric vehicles. An additional practical problem with electric vehicles is that they cannot be towed and that broken electric vehicles must be recovered on flatbed trucks.
However, hydrogen has its problems and these are related to efficiency. A report from BloombergNEF concludes that hydrogen is currently inefficient as energy has to travel from cable to gas to cable to power a car. This is known as the energy vector transition (EVT).
Here is an explanation from EVT. If 100 watts of renewable electricity is used to power a hydrogen fuel cell vehicle, that electricity must be converted to hydrogen through the electrolysis process. It is generally believed that this process is about 80% efficient, so there is a loss of energy there.
The hydrogen generated by electrolysis has to be compressed, cooled and transported to the hydrogen filling station, a process with an efficiency of approx. 90%. Once in the vehicle, it is the job of the fuel cell to convert the hydrogen into electricity, and this process is only about 60% efficient on the efficiency scale.
The final element of the energy vector conversion process is the generated electricity, which is used in the electric motor to drive the vehicle and which has an efficiency of around 95%.
So what's the bottom line? Well, it's not that great. Of the original 100 watts of electricity, only around 40 watts are used, which is an ecological no-go. It is also worth remembering that the electrolysis process uses electricity to produce hydrogen, which must be environmentally friendly and come from renewable sources.
If you look at electric vehicles, it is undoubtedly that automobile manufacturers predominantly prefer electric vehicles, with large manufacturers making significant financial investments in electric vehicle production. For example, Volkswagen was quoted as saying, "The conclusion is clear. When it comes to cars, everything speaks for the battery and almost nothing for hydrogen. "
But should we use VW's corporate word for this? Let's not forget the VW emissions scandal surrounding the performance of its diesel vehicles before we fully accept the company's criticism of hydrogen in favor of electric vehicles.
In the diesel debacle, Volkswagen installed emissions software in over 10 million cars that enabled them to record the parameters set in an emissions driving cycle test set by the Environmental Protection Agency (EPA). These became known as shutdown devices, and when cars were subjected to emissions tests in controlled environments they were deemed fully compliant with required emissions levels.
However, during normal driving, the car's software changed the way the car worked, with the result that it emitted higher levels of nitrogen oxide (NOx), a carcinogenic pollutant, up to forty times higher than legal limits.
But back to the efficiency-performance battle between electric vehicles and hydrogen and with the same 100 watts of power as in the hydrogen example: The electricity used in an electric vehicle runs purely from wire to wire. These 100 watts of power from the power source lose around 5% of their efficiency on their way through the network.
Another 10% of the energy is used for charging and discharging the lithium-ion battery, and another 5% is used for moving the vehicle with electricity. This reduces the consumption to 80 watts. So the bottom line in the battle for efficiency between hydrogen and electricity is that hydrogen is only half as efficient.
But it's not all bad news for proponents of hydrogen-powered vehicles. As mentioned earlier, a major problem with lithium battery technology is that not only is it sucking up planet Earth's resources in terms of its manufacturing components, but recycling them is still an unanswered challenge. And charging can take hours, which is inconvenient, while refueling hydrogen vehicles takes about as long as gasoline and diesel cars.
The Japanese government sees this fast refueling of hydrogen vehicles as a great advantage and is investing heavily in the development of the infrastructure that is needed to promote hydrogen vehicles. Together with private companies like Toyota, the country helped build and operate 100 hydrogen filling stations, and Japan has a target of 900 by 2030. Toyota hopes there will be enough hydrogen vehicles by then to make the stations profitable.
But the real win for hydrogen is its potential to really cut global CO2 emissions by up to 30%. But as mentioned in a previous article, the key to achieving this result is how the hydrogen is made. Right now, far too many hydrogen generating processes are negative in terms of carbon footprint.
However, new methods of generating hydrogen are constantly being explored, and one such method, the proton exchange membrane, could prove to be 85% efficient.
There is also a lot to do with the use of hydrogen in combination with internal combustion engines (ICEs). This is not a new idea. Ford has developed a production-ready hydrogen-powered vehicle, and BMW and Toyota also have cars that can run on a hybrid hydrogen and ICE concept.
But it has one major drawback. There are no CO2 emissions when hydrogen is burned; However, when hydrogen is burned in an ICE, harmful nitrogen oxides are produced. However, there are ways to minimize this, for example through the selective catalytic reduction based on urea, as used in modern diesel engines.
The bigger problem, as we have already examined, is poor efficiency. Energy is already being wasted producing the hydrogen from renewable sources, and by the time the hydrogen is burned in an engine and the power is transferred to the transmission and eventually the wheels, only about 25% of the hydrogen's energy value is actually transferred.
This is why fuel cell electric cars like the Toyota Mirai make more sense when using hydrogen as a fuel. Here, hydrogen is combined with oxygen to create electricity that powers an electric motor that directly powers the wheels. Here the efficiency is closer to 50%. And there are no harmful emissions either, just water.
To minimize the environmental waste of lithium electric cars, China has developed a plan that includes barter deals. China has sold more than a million electric cars a year, and infrastructure is being built so that owners can drive to forecourt and quickly replace batteries.
According to BloombergNEF, Shanghai-based automaker NIO claims a three-minute switchover time at these stations. China plans to build large numbers of these, and in a few years there could be 3,000 battery charging stations across the country.
This is not only a response to the range fear of owners of electric vehicles, but also addresses the high costs of electric cars. Batteries account for around 25% of the average retail price of electric vehicles.
But how does this idea of ​​changing batteries actually help the environment? That's because excess renewable electricity could be used to recharge replaced batteries. But it has to be renewable and not made from fossil fuels; otherwise the scheme has few carbon-reducing benefits.
So it is almost impossible to say whether electric vehicles or hydrogen-powered vehicles will win the ecological carbon footprint cup. However, I think that the proliferation of billions of very large lithium batteries around the world will ultimately have a significant negative environmental impact on the earth.
Of course, some people think the answer might lie in a hybrid concept that combines EV and hydrogen technology to create the victorious environmental solution the world needs, and they might well be right.
In the first of two parts, Paul examined the environmental impact of hydrogen and electric vehicles. You can read part one here: Are hydrogen and electric cars really on the ecologically correct path?