A silent economic calendar to test support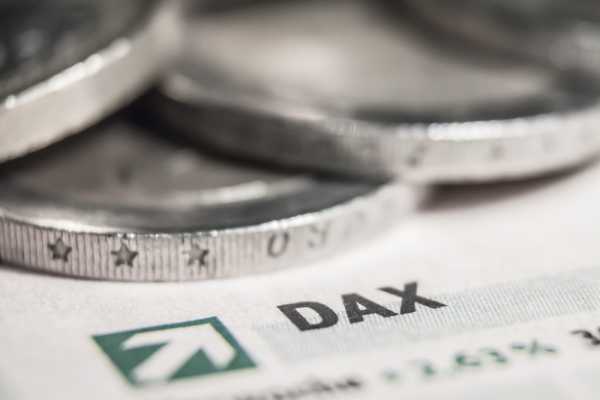 The majors
It was an upbeat start to the week for the European majors on Monday. The DAX rose 0.71%, with the CAC40 and EuroStoxx600 gaining 0.83% and 0.81%, respectively.
Despite an unexpected fall in German industrial production, economic data took a backseat after last Friday's sell-off.
Dip buyers stepped in to provide support despite modest upside potential on the day. Solid nonfarm payrolls on Friday and a more hawkish ECB pushed the majors back.
The stats
It was a relatively calm economic calendar in the Eurozone. Among the most important statistics were the German industrial production figures for December. After a slew of optimistic statistics out of Germany, economists had forecast a 0.4% rise to reverse a preliminary 0.2% decline in November.
German industrial production
In December, German industrial production fell by 0.3% month-on-month.
According to Destatis
Production in industry excluding energy and construction increased by 1.2%.
Within industry, the production of capital goods increased by 2.5%.
Intermediate goods rose more modestly by 0.6%, while consumer goods production fell by 0.5%.
Outside industry, energy production fell by 0.7% and production in construction by 7.3%.
According to the final figures, production increased by 0.3% in November.
Production in 2021 was 3.0% higher than in 2020 and 5.5% lower than in the pre-crisis year 2019.
From the USA
Towards the end of the European session there were no key statistics from the US to influence.
The market movers
For the DAX: Monday was a mixed day for the auto industry. Daimler and Volkswagen fell 0.40% and 0.11% respectively. bmw and Continental however, ended the day with gains of 0.22% and 1.49%, respectively.
It was also a mixed day for the banks. Deutsche Bank rose 0.88% while Commerzbank down 0.01%.
From the CACit was a bullish day for the banks. Credit Agricole and soc gen recorded gains of 0.66% and 1.34% respectively BNP Paribas ended the day up 2.16%.
The French auto sector also had a mixed session. Stellantis NV slipped 3.55% while Renault increased by 1.24%.
Air France-KLM and Airbus SE ended the day with intraday gains of 2.63% and 2.37%, respectively.
On the VIX index
It was a 2nd Following day in the red for the VIX on Monday.
After falling 4.64% on Friday, the VIX was down 1.55% to end the day at 22.86.
The Dow ended the day flat, while the S&P500 and NASDAQ were down 0.37% and 0.58%, respectively.