A return of almost 4% in euros for Ferrari, unaware of the crisis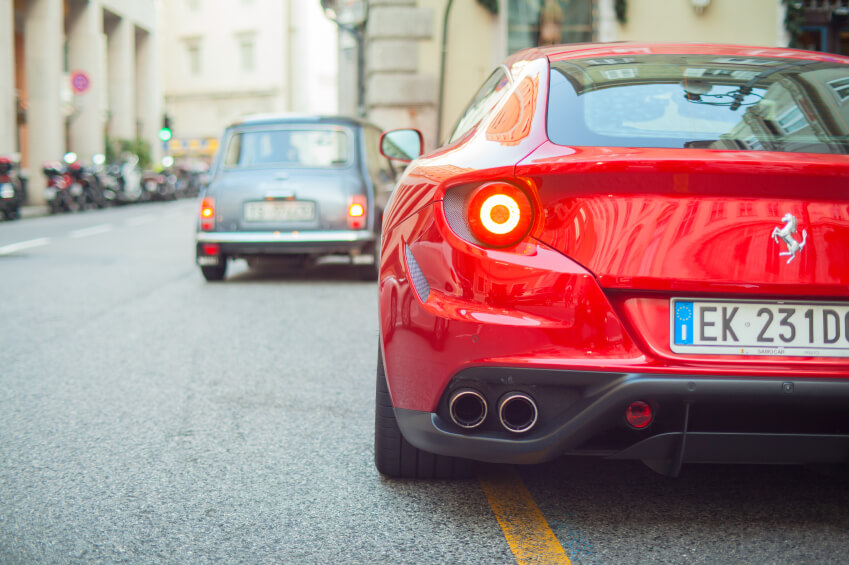 Significantly below par compared to a price of 94% of the nominal, the bond will be issued with a term until 2025 Ferrari lets us calculate an annual return of 3.88% in euros.
Rather than seeing credit risk specific to the Maranello maker, the bond's fall in price is on the verge of rising market interest rates, weighing on valuations.
A haircut of six points, which has the advantage of making the bond tax attractive for investors resident in Belgium, while the net yield is 3.50%.
And with good reason, Ferrari had placed this €650 million loan at the height of low interest rates and only had to offer a 1.50% coupon at the time to attract investors.
As a reminder, the 30% withholding tax is calculated on the coupon amount and not on the current yield. The effective tax rate calculated by Oblis barely exceeds 10%.
record results
According to the results published in the summer, the Prancing Horse brand seems immune to the current crisis, as well as other luxury manufacturers, we think in particular of Lamborghini (Volkswagen Group).
Evidenced by record deliveries and 3,455 units registered in the second quarter of the year alone. Seen from another perspective, these are also deliveries with an increase of 28.7% compared to the previous year or a turnover of 1.29 billion euros with an increase of 24.9%.
Profit also reached 251 million, in the background a sacred operating margin. While the average price is between 200,000 and 300,000 euros, the group can also boast an order situation at the top.
At the beginning of August, the management even afforded the luxury of revising its annual forecasts upwards and now expects sales of 4.9 billion euros compared to the previous 4.8 billion euros.
While the Ferrari Portofino M and Ferrari F8 family cars are the Italian brand's most popular models, she notes that "all regions of the world contributed positively to the results".
Mainland China, Hong Kong and Taiwan have more than doubled their share, Ferrari says, while EMEA remains the top market with 3,140 cars delivered in the first half.
Ferrari, which hasn't escaped the energy transition wave, says 83% of its deliveries are from internal combustion engine models, where the three hybrid models now account for 17% of demand.
Against the background of global prestige, Ferrari has withstood the horrors of the pandemic quite well, "its constantly renewed catalog allows it to stand out from the competition," according to experts in the sector.