2023 Volkswagen Amarok details revealed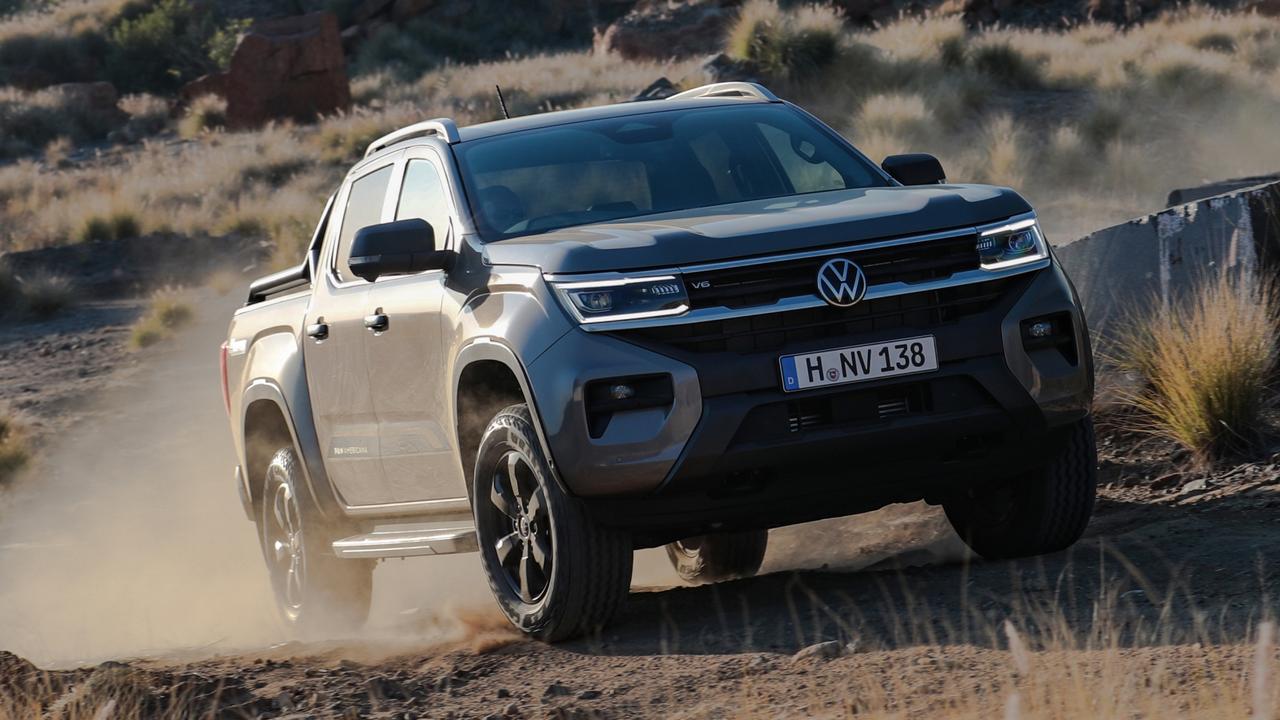 Volkswagen has made battle plans to make the new Amarok the must-have ute of 2023.
Based on the new Ford Ranger, the new Amarok represents a significant leap over the previous model.
It shares core underpinnings and diesel engines with the Ranger, as well as new safety features like automatic emergency braking, active cruise control and blind spot monitoring.
Volkswagen's best-selling model will also likely share Ford's 3.0-litre V6 turbodiesel engine, a motor that sends 184kW and 600Nm to all four wheels via a 10-speed automatic gearbox.
But there won't be the 292 kW/283 Nm petrol V6 offered exclusively in Ford's Ranger Raptor.
Ford has chosen not to offer the Australian Ranger with a 2.3-liter turbocharged petrol engine found in some Amarok models, which delivers 222 kW and 452 Nm of power.
But the cars are not identical.
VW's machine sports butch styling coined by a Melbourne-based design team.
It shares the same core interior as the Ranger, although higher-end Amarok models have fancier 10-way power seat adjustment than the Ranger's 8-way chairs.
And Volkswagen's 12-inch digital dashboard display is larger than the 8-inch gauges that come standard on the Ranger.
Top-end Amarok variants ride on 21-inch wheels, significantly larger than the 18-inch rims of a Ranger Wildtrak, which could return more car-like precision from a steering wheel shared with VW's passenger cars.
According to VW, the new machine, which unlike the Ranger from Thailand will be built in South Africa, will benefit from shorter and more frequent shipping routes than the older model, which hails from Argentina.
This "ensures a more stable supply," according to Volkswagen.
But it will also mean that the Amarok will be subject to a 5 percent vehicle import duty that doesn't apply to the Thai-built Ranger, a factor that likely makes the VW more expensive than its Blue Oval cousin.
VW will announce pricing for the Amarok shortly before its official debut in the first quarter of 2023.