2021 MRF MMSC Volkswagen Polo Championship Round 2: Sai Sanjay and Ritesh Rai receive top awards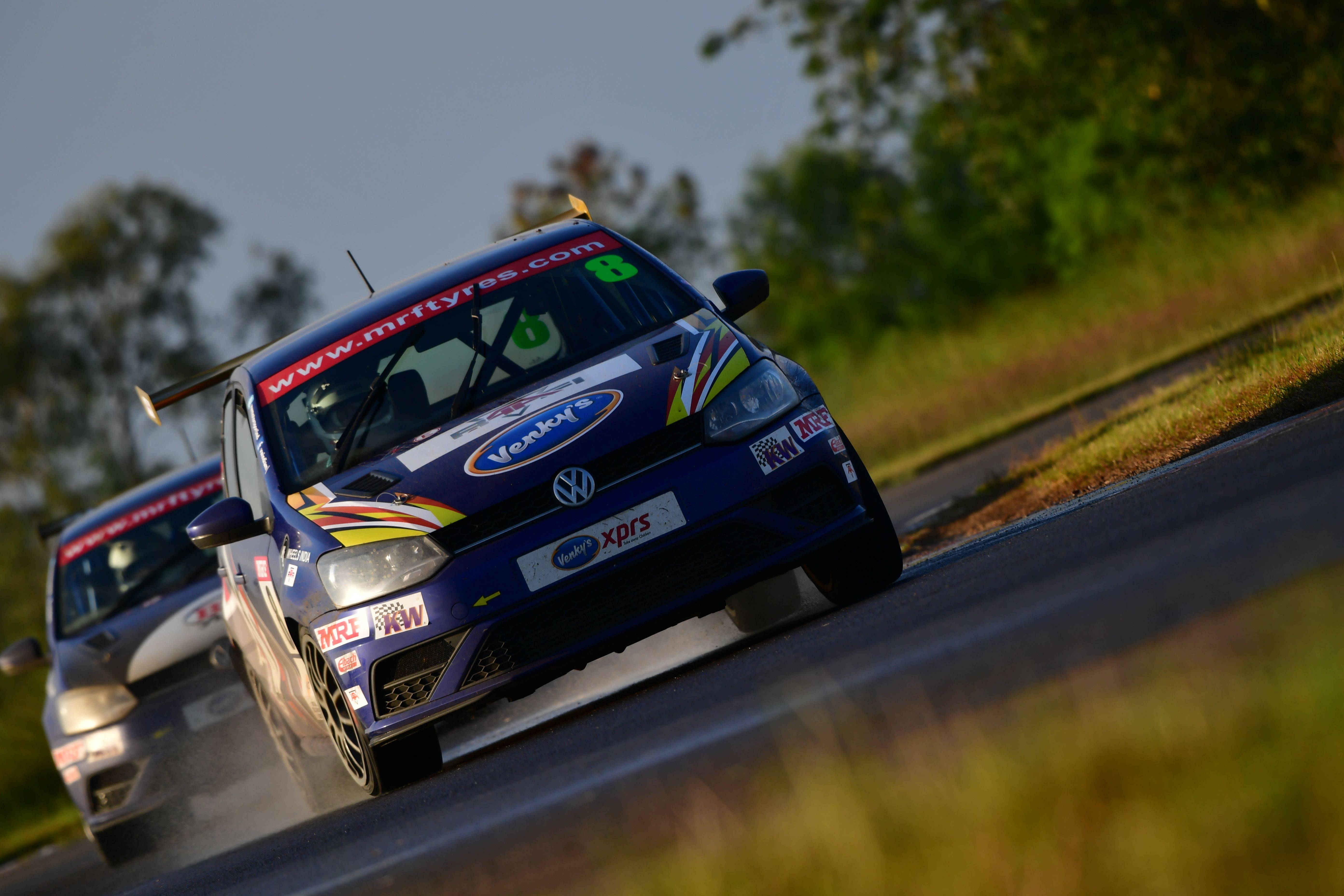 After a long break, Volkswagen Motorsport was back at the start of the second round of the MRF MMSC Volkswagen Championship on the Madras Motor Race Track in Chennai. We saw wet weather spice up the weekend as well as intense wheel-to-wheel action in the field, with Sai Sanjay and Ritesh Rai receiving the top honors. This is how the race weekend went:
Race 1
In qualifying, Sai Sanjay drove a sovereign lap and took pole position by more than four tenths of a second over second-placed Oshan Kothadiya and almost a second ahead of third-placed Sandeep Kumar. While a heavy downpour delayed the process, Sai Sanjay continued the momentum from qualifying to drive a controlled race and achieve a sovereign first victory.
The real action was behind him, with Oshan Kothadiya, Sandeep Kumar and Saurav Bandyopadhyay fighting an intense battle for second place. In the penultimate lap it was Sandeep Kumar and Saurav Bandyopadhyay who finished second and third.
Race 2
In the next race, the top 12 from the previous race switched in reverse order, meaning our previous race winner Sai Sanjay was 12th while Adil Shah was on pole. While Adil Shah held the lead in the early race, Ritesh Rai managed to take the lead quickly. Shortly thereafter, the leader and Avik Anwar were caught in a titanic scramble that resulted in extremely close wheel-to-wheel action and a few tight calls.
As if that weren't enough, Sandeep Kumar, who had an excellent drive from eleventh on the grid, joined the battle for the lead towards the end. Despite all that pressure, Ritesh Rai held on to the end and achieved a hard-fought victory.
After an action-packed racing weekend, we have to wait until January 2022 before the racing action starts again. The third run of the season will take place from January 21 to 23.